Helen Lear (text) and Katya Swan (illustrator), Frankie Pants and Mr Fox, Little Steps Publishing, February 2020, 28 pp., RRP $14.95 (pbk), ISBN 9781925839654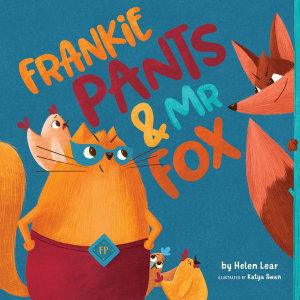 Frankie the cat likes to do, well, not much. He lazes about in the sun, stretches, then lazes some more. It's a tough life. But something amazing happens when the clock strikes midnight…
This is when the transformation takes place and Frankie goes from sloth-like house cat to… Frankie Pants! And good thing because Frankie Pants has important work to do. See, Mr Fox is out lurking the neighborhood again, and has his sights set on a coop full of helpless chickens. Help, Frankie Pants!
Frankie Pants is the unlikely superhero, or should I say Super Cat, that we all need. But can he really save the neighborhood? How do those pants help, exactly?
Helen Lear's tale of a fluffy-tailed feline is inspired by her own kitty, Frankie, and she has written an easy to follow, simple rhyming story sure to capture younger readers of preschool age. Katya Swan's illustrations are fun and appealing, complementing the story seamlessly. There is much to follow on from this story, from learning about animal habits, introducing nocturnal behaviours of cats and other animals.
I expect this to be the first instalment of the terribly brave tales of Frankie Pants. That is, so long as he wakes from his slumber at the stroke of midnight. Come on Frankie, we need you!
Reviewed by Belinda Raposo