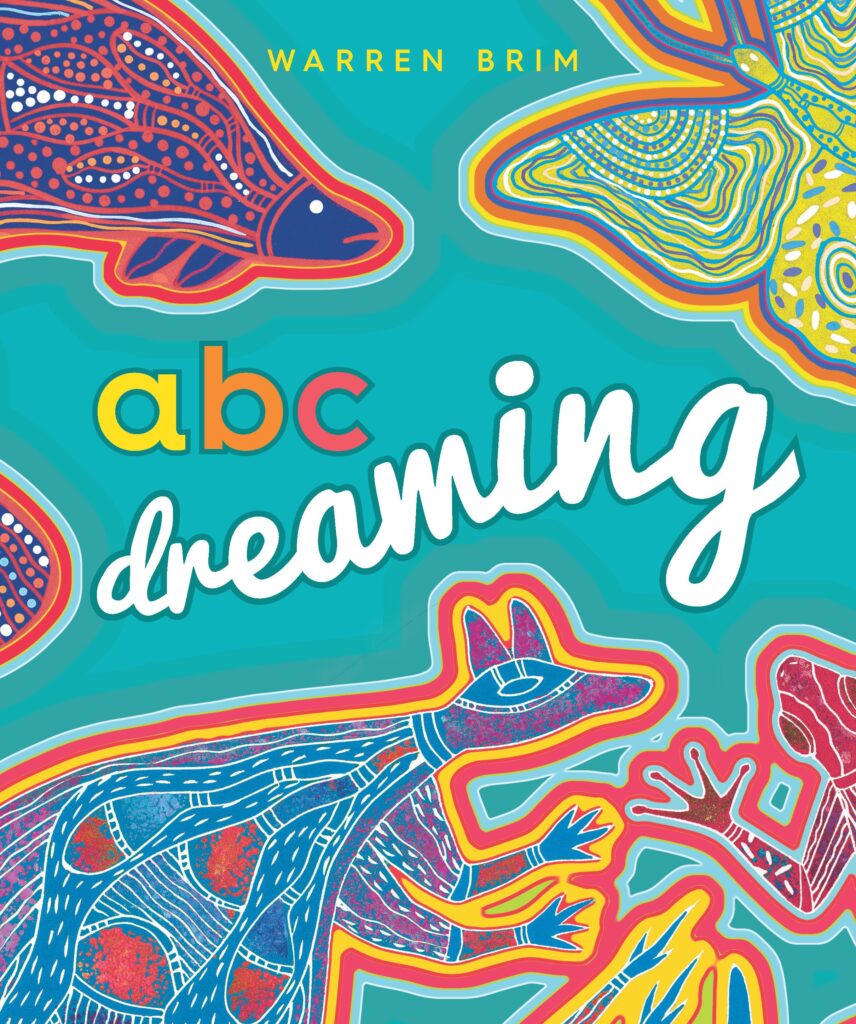 Warren Brim,  ABC Dreaming, Magabala Books,  Nov 2015,  32pp.,  $17.95 (pbk),  ISBN: 9781922142627
Magabala Books are supported by the Australia Council, funded in part from Western Australia lottery funds, and this publication was supported by the Shire of Broome.
Warren Brim lives in Far North Queensland, and his alphabet is illustrated with full page full colour depictions of the plants and creatures found in his environment. The style of illustration is a version of the aerial, x-ray Aboriginal art that Australians have come to recognise as indigenous. Warren Brim is himself a descendant of the Djabugay people, and his art is inspired by the stories of his family.
Every child learning to read in remote Western Australia, Northern Territory or Queensland would be delighted to find the alphabet highlighting the creatures and plants they know and recognise. This is a truly inspiring, inspired and affirming alphabet book. It is delightfully and professionally produced, and deserves to be bought in high numbers by libraries and schools. Early education all over Australia is much in need of books like this, where the letter 'R' can introduce the 'red-eyed green tree frog' and 'N' can bring us the 'nutmeg pigeon', and the Jabiru gets a look-in at the letter 'J'. Highly recommended for 3 to 6 year olds.
Reviewed by Kevin Brophy