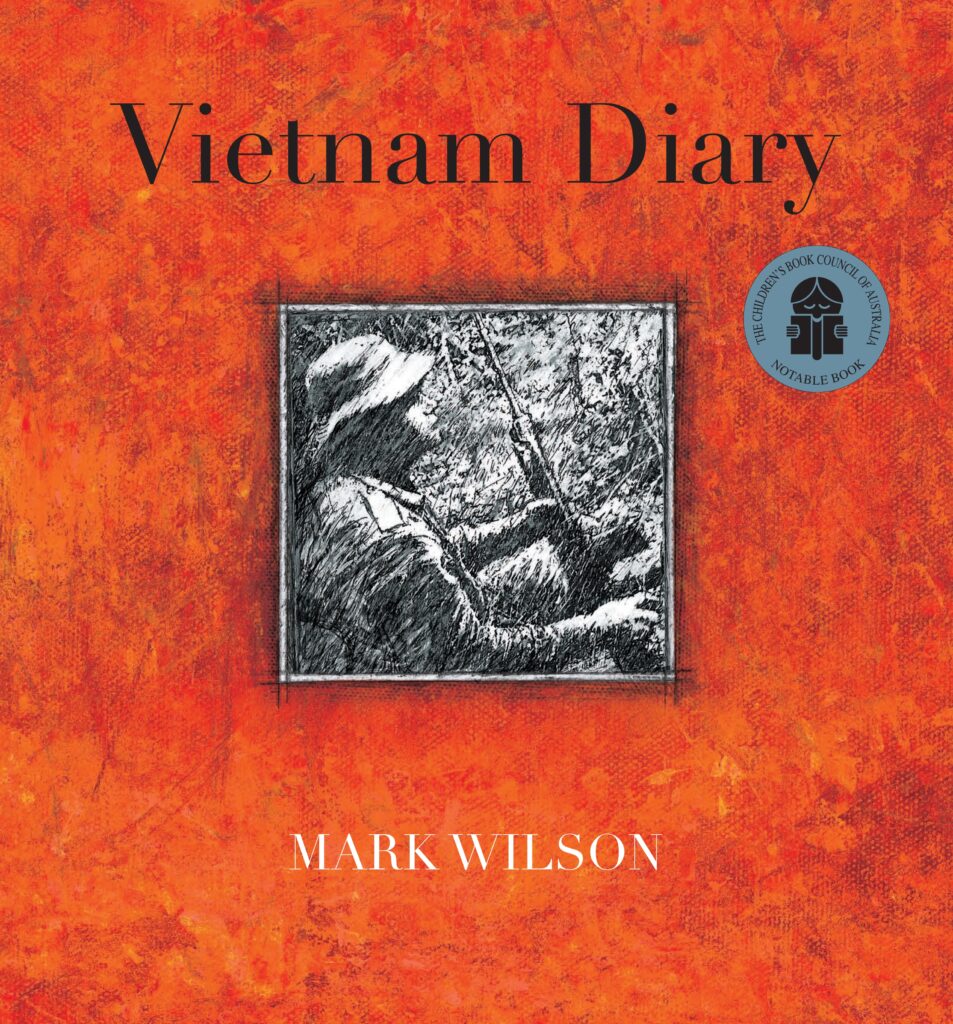 Mark Wilson, Vietnam Diary, Lothian Children's/Hachette Australia, 24 Feb 2015, 32pp.,  $16.99 (pbk),  ISBN: 9780734412751
This paperback version of the book originally published in 2013 maintains the high quality of production. The message has not lost its power since the first edition was published.
Leigh and Jason are inseparable brothers growing up in Brunswick, playing cricket on the streets and dreaming of playing for Australia. After Leigh goes to college his views about the war in Vietnam undergo changes and the boys find themselves with differing points of view: Leigh strongly against Australia's involvement in Vietnam but Jason influenced by the sacrifices made by his father's and grandfather's generations in previous conflicts. Soon after, Jason is called up by the National Service Registration Office and finds himself, after training, in Vietnam. There he endures the jungle: night-fighting, booby traps and silent attackers.
Wilson hints at the stealth and the unknown through his verbal text but his mixed-media illustrations substantiate and develop the words, through the use of black and white, and black and green as well as the bright red cover. There is good use of hand-written letters, giving Jason's point of view in the first person, and official documents.  The book will be a good introduction to discussion of the Vietnam War.
The themes of brotherly love and the tragedy of war are well-evoked, as well as mateship. There is the mention of the lottery of conscription, the anti-war protests and conscientious objections, the damage from landmines.
This re-issue is a great opportunity for anyone – individual or library – to add to their collection of books about the Vietnam War. Highly recommended.
Reviewed by Maureen Mann