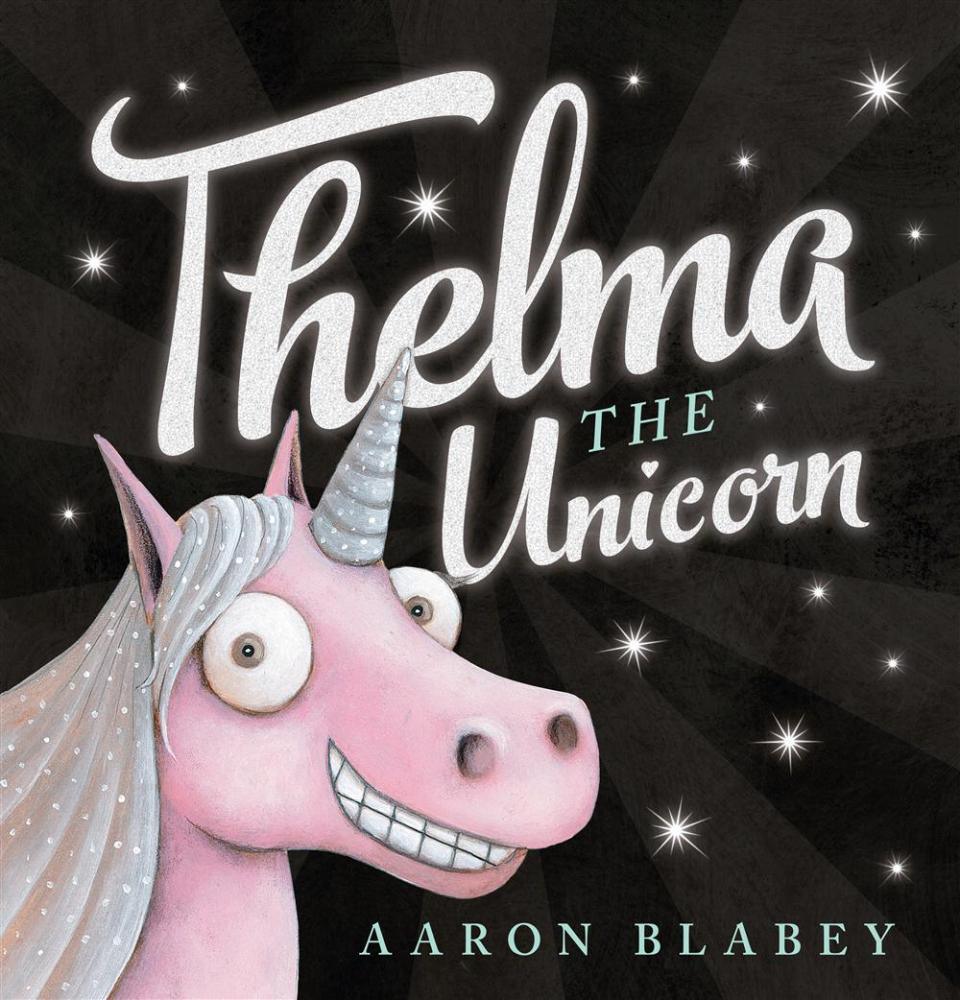 BLABEY, Aaron Thelma the Unicorn Scholastic, 2015 unpaged $16.99 ISBN 9781743625804
This is a story about dreams and what happens when they come true.  Thelma the pony dreamed that she could be a unicorn and after a fashion this is what happens…but it entailed her in a total makeover.  Readers get to follow all the joys of being a celebrity, but sadly, there is more to it than this and Thelma has to learn the hard way that it is important to be happy with who you are.
The art work is cleverly done, placing the harsh realities of life alongside the pink and sparkle of being famous.  It is an entertaining text that works on a number of levels, but at its heart is the importance of owning your own identity, rather than becoming an image of how others want you to be.  Recommended for young readers 4-8.
reviewed by Sue Clancy