Coral Vass (text), and Karen Sagovac (illustrator), The Perfectly Proper Grand Pet Parade, Larrikin House, March 2021, 32 pp., RRP $24.99 (hbk), ISBN 9780648894551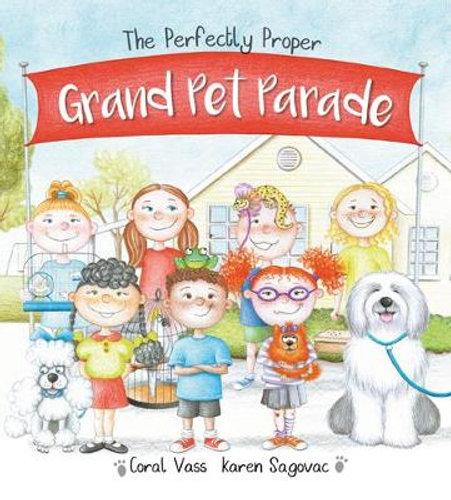 There are a number of picture books about pet days at school, and no wonder. With that many children and animals, the possibilities for chaos and entertainment are unlimited! This picture book does not disappoint in either of those categories. It's the Grand Pet Parade today at school, and everyone is excited. All kinds of animals are brought out by their child owners, when suddenly they are victims of a prank – six racing mice are let loose, and chaos ensues. Eventually Lavender Gray brings them back into order with the aid of a whistle and some directions. But too late to save the "Best Pet" trophy from being pinched!
This picture book has a lot of child appeal. The rhyming text trips along at a pace reminiscent of Hairy Maclary, with almost faultless rhythm and cadence. The illustrations are bright and colourful, with appealing kids and expressive animal faces. The movement and ruckus are captured well on the double page spreads. There is plenty of child appeal here, and this book should be popular in pre-school, primary and public libraries.
Reviewed by Rebecca Kemble