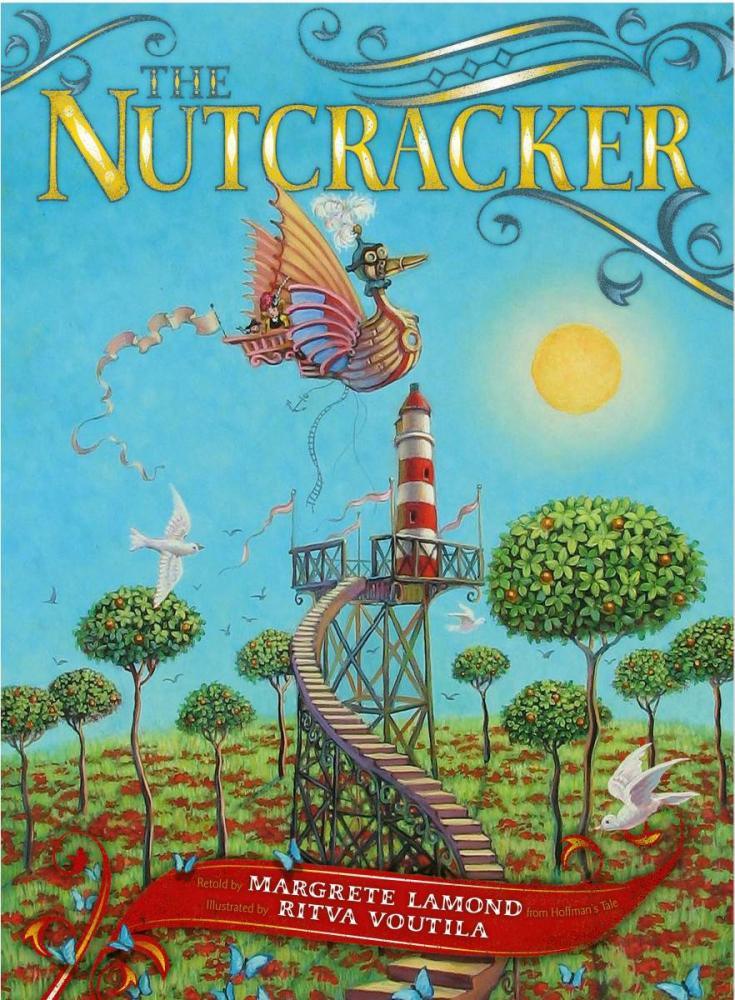 Margrete Lamond (text), Ritva Voutila (illus.) The Nutcracker, Little Hare Books/Hardie Grant, Nov 2015, 32pp., $24.95 (hbk) ISBN: 9781742977782
This retelling of Hoffman's classic Christmas tale of the friendship between a girl and a nutcracker who magically becomes a boy, is beautifully and evocatively written and sumptuously illustrated. In the traditional style, it has a page of writing alongside a full page illustration, each of which is a work of art.
Voutila's illustrations ooze opulence in heritage colour tones and period dress and furnishings. The richness, depth and detail are eye-catching, as are the grotesque and creepy elements – all perfect for keeping the attention of children as they are read the lengthy text. I found the choice of cover art interesting (one of the two light-hearted fantasy adventure spreads) as it didn't feel to me to represent the heart of the story.
The rich text draws the reader in to Marie's world where her gentle, kind yet brave spirit is contrasted with her boisterous, greedy brother and eventually, after a fantastical adventure, finds a kindred spirit in the nutcracker. The text and illustrations of this re-telling combine beautifully to take the reader on an enjoyable and satisfying emotional journey.
With a word count well beyond most picture books, it would best suit primary aged children and is destined to become a Christmas classic.
Reviewed by Debra Tidball