Radhiah Chowdhury (text) and Lavanya Naidu (illustrator), The Katha Chest, Allen & Unwin, March 2021, 32 pp., RRP $24.99 (hbk), ISBN 9781760524326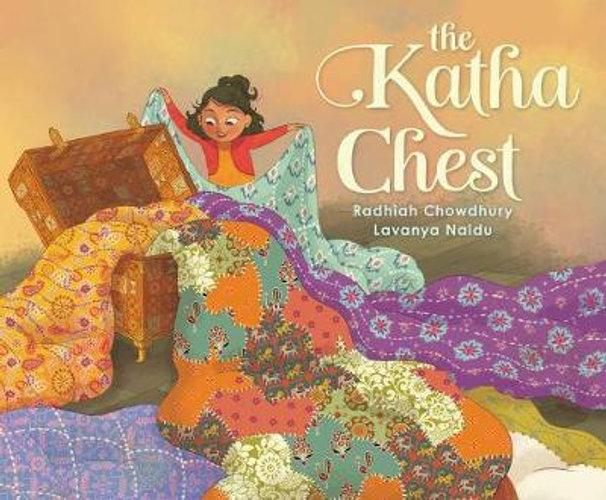 The author and illustrator, drawing on their Indian and Bangladeshi heritage, have created this colourful account of Asiya's visits to her Nanu's house. Nanu has a big trunk stuffed with quilts she made for loved ones and as Asiya snuggles down into them she remembers stories told to her by her family. The stories are sad and happy, covering times when they faced danger but also when they were celebrating.
The two women have shown the beauty of the quilts and the warmth of a loving family, as they marry, harvest, cry and laugh together. It is a rich insight into a culture in which Australia is proud to be involved and will delight all who admire Pattachitra-Bengali folk art, on which it is based. 
Reviewed by Stella Lees