Bethanie Deeney Murguia, The Favorite Book, Candlewick Press, October 2019, 32pp., RRP $33.99 (hbk), ISBN 9781536204469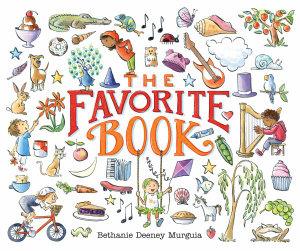 From the author of Do You Believe in Unicorns comes this empowering and colourful glimpse into how and why we choose the things we love the most. In the story's words:
'How do you choose a favorite, a best?
Which would you pick before all the rest?'
Sometimes, the choice of a favourite is easy; other times, especially when faced with an array of options, the decision can take time. Murguia's deceptively simple rhyme covers a lot of conceptual ground: are favourites the result of our observations, measurements and thought processes? Or is the selection an intuitive one, ruled by the heart? And what does the favourite say about the person who selected it? This sweet, child-led story underscores the element of choice – you can have one favourite, or more, or none – and also the connection to people and places that favorites can bring.
With playful text and delightful watercolour, pen and ink illustrations, Murguia has crafted a fun, cheerful and thought-provoking story for young decisionmakers.
Reviewed by Maura Pierlot