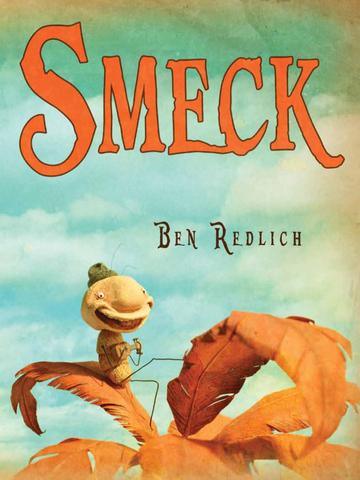 Ben Redlich, Smeck, Windy Hollow Books, 1 Oct 2016,  32pp., $25.99 (hbk),  ISBN 9781922081650
Smeck is a flea who loves nature and music, especially his ukulele, but he yearns for more.  He makes a raft and sails the seas where one day he encounters Minnie,  a mermaid who sings beautifully.   Shortly after he is imprisoned by a band of insect pirates…but thanks to Minnie is rescued by a 'Sea Thingy' and sails back to his island home.
Even for a fantasy, some aspects need explanation: not sure why Smeck and the pirates are insects.   How does he sail home when his raft has been destroyed? Does Minnie remain on his island?  And surely even a flea (who makes no other spelling mistakes) can spell 'awfully'?
The illustrations are a feat of patience and invention with every item in each scene being created with various materials and props then photographed.  The detail of the pirate ship is masterly.   It's hard not to conclude that this labour of love merits a more engaging story.  Suitable for ages 3-6.
Reviewed by Elizabeth Douglas