Margaret Wild (text) and Judith Rossell (illustrator), Pink!, Working Title Press, July 2020, 32 pp., RRP $24.99 (hbk), ISBN 9781460757499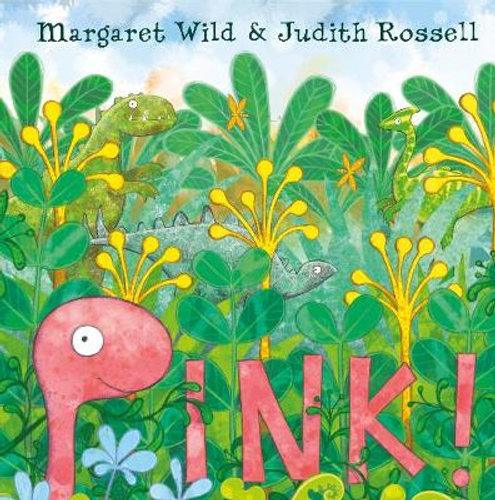 Pink is born… er, pink. The other dinosaurs are green, brown, and blue. Her colour is not a problem until she grows up a little and tries to play hide-and-seek with the other dinosaurs. With her bright colouring, she can't help but stand out. Pink's mother tries to console her saying she's pretty and sweet but Pink responds that she wants to be brave and smart.
When Pink becomes lost with some playmates, of course it is her colour that helps save the day. Later, when Mum has a clutch of new babies, they're all pink. And so, Pink is not always the first to be found in hide-and-seek.
A simple story, this would be good for generating discussions with young children about difference and slightly older children about race. The vibrant illustrations are bookended by gorgeous palm-style endpapers.
This book is on the 2021 Children's Book Council of Australia's Notable List in the Early Childhood category.
Review by Heather Gallagher