Christina Booth, One Careless Night, Walker Books Australia, July 2019, 32 pp., RRP $24.99 (hbk), ISBN 9781925381856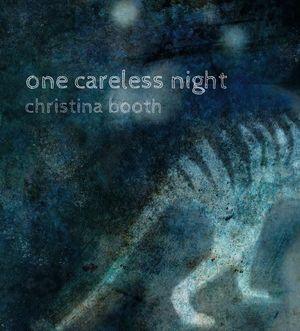 Where the mist swallows mountains and winds whisper through ancient trees, a mother and her pup run wild and free.
One Careless Night is the latest offering from award winning Tasmanian based picture book creator Christina Booth. It tells the story of Australia's last thylacine (Tasmanian tiger).
The story begins in an ancient forest where a mother thylacine and her pup run wild and free. It tells how they are hunted down, captured and caged until the mother dies leaving her pup to its solitary life. And then, one careless night, the zoo keeper leaves her out of the shelter and the world's last Thylacine is no more.
The text is poetic but also spare. The illustrations are dramatic contrasting darkness and light to haunting effect. Together they tell the story of the last thylacine in a way that is both heartbreaking and achingly beautiful. And although this book should come with a complimentary packet of tissues, it does offer a glimpse of hope-and stripes- at the end.
Included are some interesting historical notes about the real last thylacine, named Benjamin who died at the Hobart Zoo in 1936. There is also a copy of an original Australian newspaper clipping offering a bounty for Native Tigers.
Highly recommended for children aged 4 +.
Reviewed by Deborah Kelly