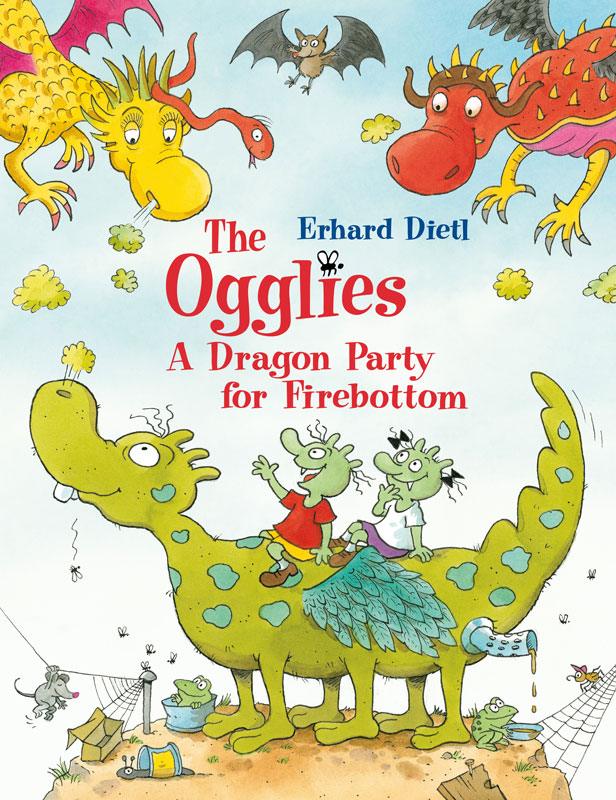 Erhard Dietl,  The Ogglies: A Dragon Party for Firebottom,  Starfish Bay Children's Books,  May 2016,  28pp., $19.99 (pbk),  ISBN: 9781760360016
The Ogglies are a family of quirky creatures who live in a rubbish tip, love stinky soup and anything rotten or mouldy. To the Ogglies, anything gross is, in fact, good. When their pet dragon Firebottom is feeling sad, the family work together to organise a party to cheer him up.
This book is hilarious, and highly entertaining. Children will love the craziness and gross ideas such as eating pots of "yucky, mucky poop soup", and phrases such as "slimy sludge and cheesefeet".
It is a fairly wordy children's book, yet engaging. Cleverly, in the middle of the book, the prose falls into rhyming couplets, the familiar rhythm ensuring that children stay captivated and the book doesn't feel too long. The illustrations are colourful and amusing, with lots to laugh at, and there are lyrics and sheet music for a sing-along Birthday Song included in the back of the book.
My four-year old daughter enjoyed the silly humour and requested this book several nights in a row. We are keen to read some of the other books in the Ogglies series, some of which have recently been translated into English from German, such as The Ogglies Go to School.
Recommended for children from 3 to 10 years.
Reviewed by Rebecca Blakeney