Attention fans of Australian children's literature! Come to Canberra for this once-in-a-lifetime experience of Story Time: Australian Children's Literature. It is an exhibition extraordinaire at the National Library of Australia and it is open until 9 February 2020. What's on show? Gems galore: 250 treasures including 50 from the National Centre for Australian Children's Literature, others from specialist organisations and the National Library's own superlative collection. Never before has there been such a huge exhibition of art, manuscripts, realia and much more on this topic. Story Time ranges from Australia's first children's book, A Mother's Offering to Her Children (1841), through to contemporary classics like Possum Magic, Max, The Arrival and The Eleventh Hour.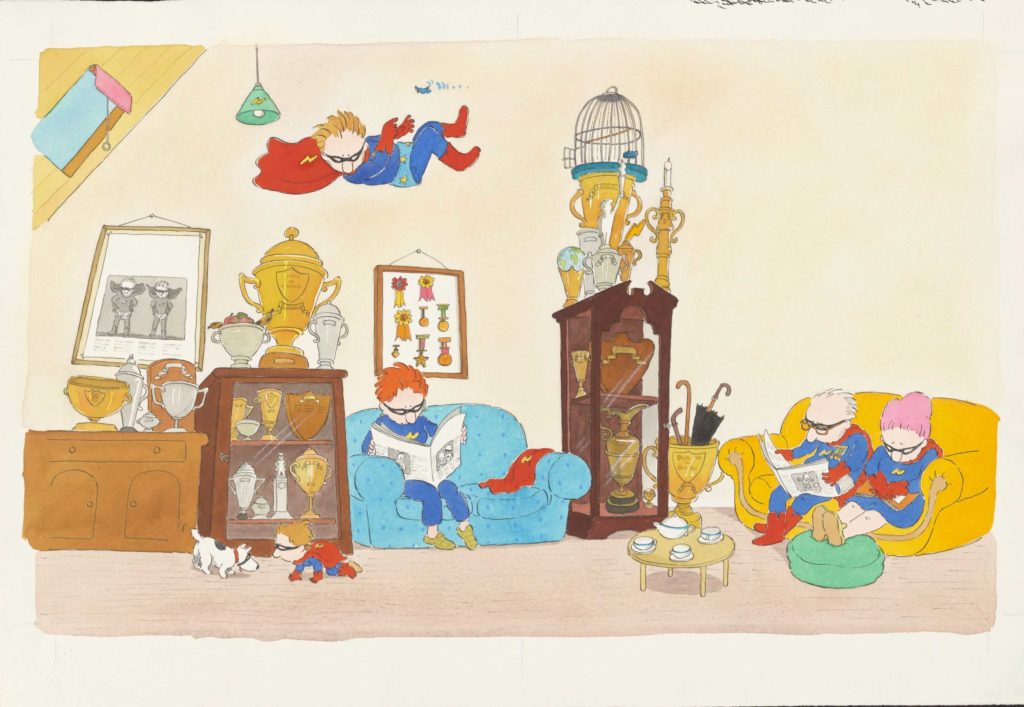 The National Library's article, Explore Story Time, allows us to indulge in these treasures vicariously, but experiencing the exhibition on site is unforgettable. Entering the first room is a breathtaking experience.  Behold a wall adorned with 14 original artworks created by Dick Goobalathaldin Roughsey for his iconic story, The Rainbow Serpent (1975).
Dr Grace Blakely-Carroll is the Story Time curator. In her article, 'STORIES IN AN EXHIBITION' for NLA Unbound, she explores how the exhibition is arranged around recurring Australian themes present in children's books. These include the First Nations' Stories, Family Life, Friendship and Identity, Funny Tales, Environment and Animals, Other Worlds, Adventure, and Creativity. In Grace's article, there are multiple examples with stunning images. These themes immediately draw the viewer into a familiar world of stories for all ages.
While the exhibition is not specifically aimed at children, there are ample opportunities to share older and newly created favourites. Families can indulge their children in the Playtime room which offers a stunning wall of iconic artworks to inspire creative art and writing. There are also short videos from Story Box Library and other providers featuring much-loved stories such as My Two Blankets, The Lost Thing, Sorry Day, Silver Buttons and others. There is a bed for snoozing, tables for creating art and stories, and books for browsing. As an exhibition memento, visitors can purchase a companion book, Story Time Stars (reviewed here), aimed at all ages. Here Stephanie Owen Reeder offers snippets of information and familiar illustrations starring 60 much-loved characters over 100 years from 1918 to 2018.
Especially interesting and rarely seen are the stories behind the stories. Pour over the manuscripts for Seven Little Australians, The Silver Brumby and Possum Magic. Marvel at the dummy books for Bob Graham's Max and Silver Buttons, the laparello (tiny dummy) by Nina Rycroft for Jackie French's The Dinosaur Loved Cheese, the intricate pencil sketch for the jacket cover of The Eleventh Hour by Graeme Base, Shaun Tan's detailed thinking behind The Lost Thing and a wall of the relief collage artworks by Jeannie Baker for The Hidden Forest.
How does one take such awe-inspiring objects into the mind and heart? There are formal tours featuring behind the scenes stories of exhibited objects. Equally a quiet solo browse, chats with a friend or multi-generation moments are gratifying and will be long remembered.
For fans of these artists' work, the National Library live-streamed a panel session, entitled 'The Art of Storybook Illustration' featuring Leigh Hobbs, Freya Blackwood and Alison Lester. They have given us fascinating insights into how they work, what inspires them and their favourite subjects.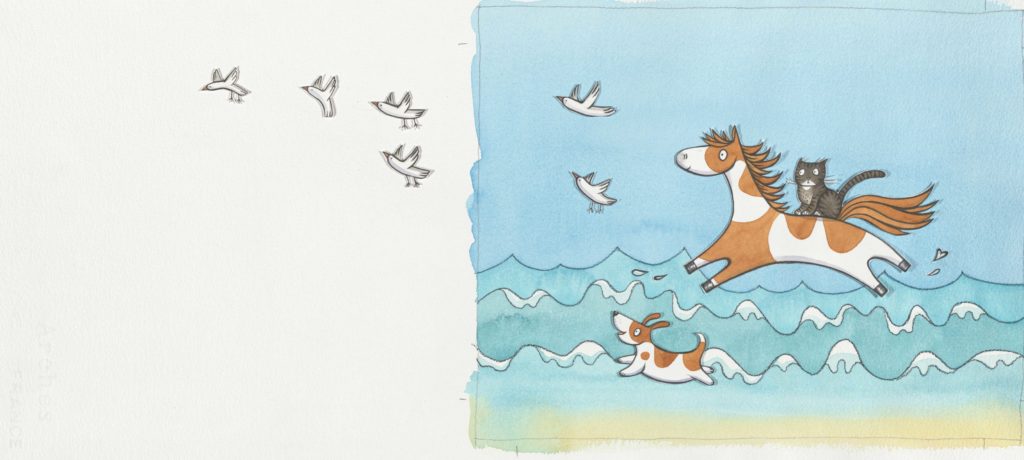 Speaking of favourites, we will all come away from an exhibition like Story Time with two or three. I have written about three of mine in Summer of Stories: Playing Favourites available on the National Library of Australia website. My favourite is an extremely rare preliminary artwork created by May Gibbs for her first Australian-published book, Gum Blossom Babies. This jewel-like preliminary artwork has been donated to the National Centre for Australian Children's Literature by Jane Brummitt, pre-eminent authority on May Gibbs. Discovered in an antique shop, this artwork has been generously donated to our Centre so that it can be shared, and so now it has. And that is the purpose of exhibitions like Story Time: sharing gems we otherwise might never see, but once seen, form unforgettable memories.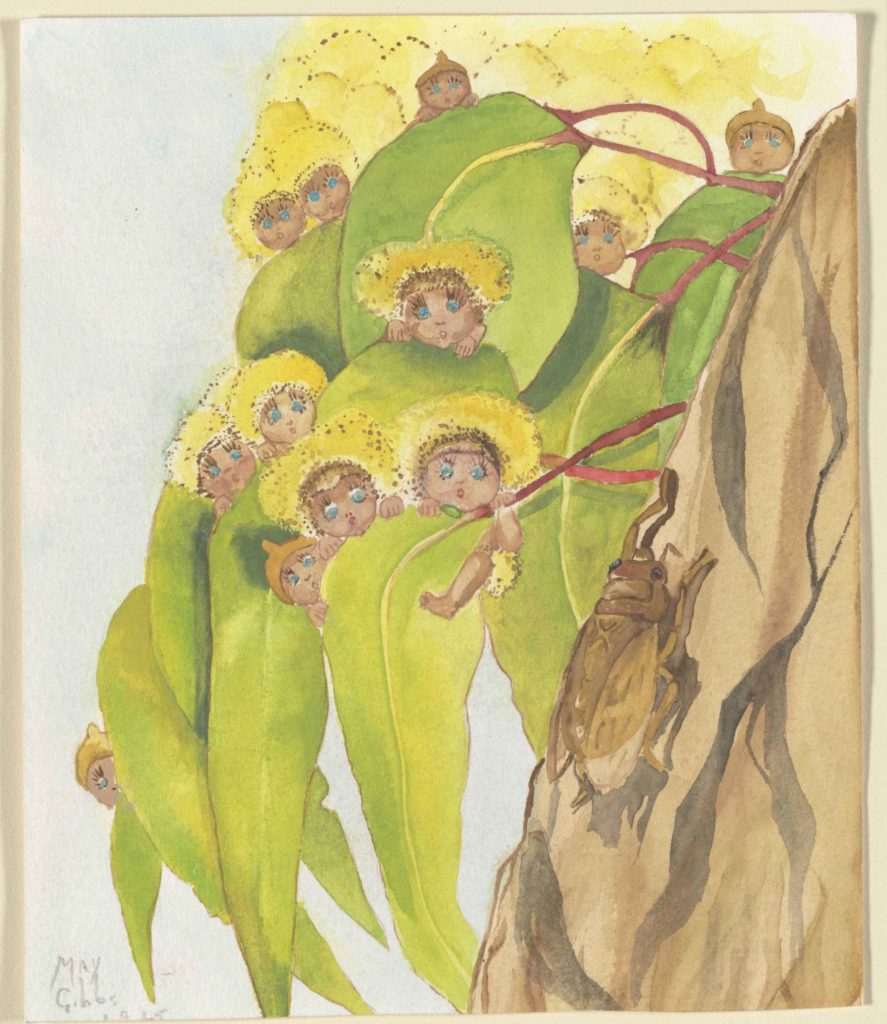 By Dr Belle Alderman AM
Director, National Centre for Australian Children's Literature Inc
Please click here for a reference list.