Shaun Bartlett (text) and Denise Muzzio (illustrator), My Mummy's Magic, Empowering Resources, August 2019, 32 pp., RRP $24.95 (hbk), ISBN 9781925839357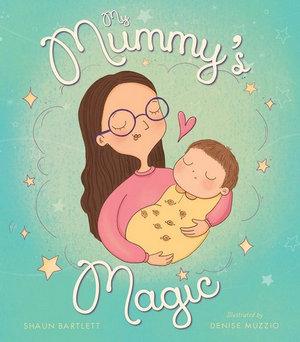 Mummy is having a baby – and you grow from the size of an ant to that of a lemur before she magically bestows the breath of life upon you. Along the way, Mummy's excitement spreads the word until finally her magic produces a baby who readily returns the love Mummy has used to create them.
This picture book about pregnancy depicts Mummy's joy in the growth of her baby. The focus is on mother and child, and the bond between them, with no other family in sight except for those on the receiving end of an excited telephone call. A read for young children.
Reviewed by Pam Harvey