Maryam Master, author of Exit Through the Gift Shop, spoke to Reading Time reviewer, Barbara Swartz about her newly released book, published by Pan Macmillan Australia.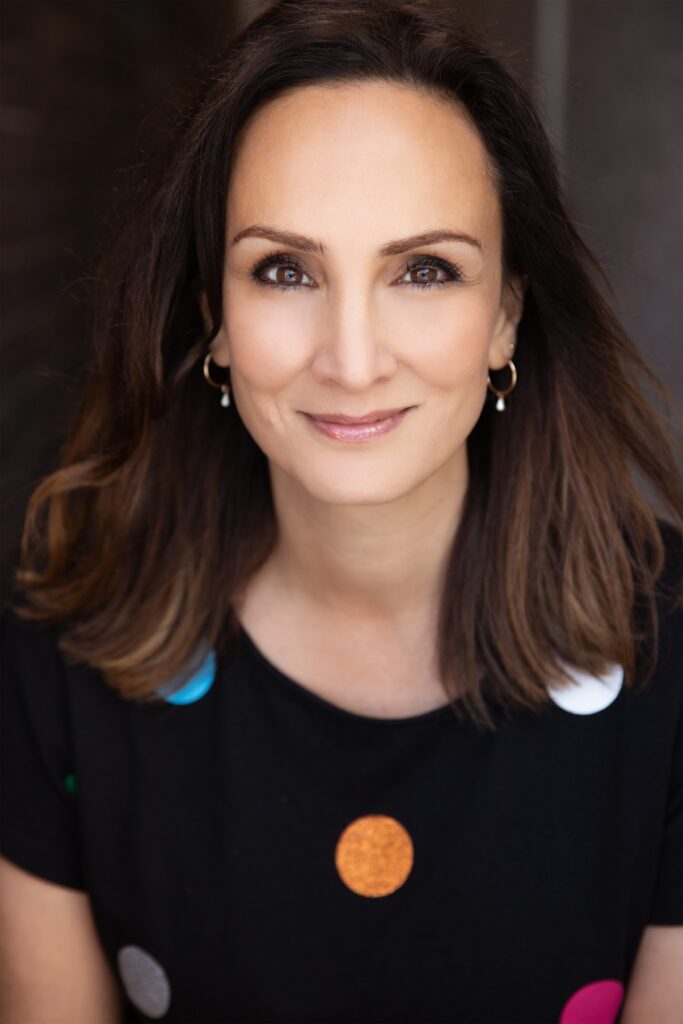 Having written stage adaptations of the works of David Walliams, Leigh Hobbs and Oliver Jeffers, in writing Exit Through the Gift Shop, were you influenced by the works of these great authors of contemporary children's literature?
Obviously I'm a huge fan of all three of those authors and perhaps on a subconscious level, I have been influenced by all their works, however I feel that Exit is very different in its style and subject matter. I certainly draw inspiration from David's work. I love the way he manages to combine humour and heart and he's not afraid of the big topics – homelessness (Mr Stink), illness (Midnight Gang), and bullying (Billionaire Boy). Roald Dahl does this well too. I guess I love that combination of the macabre and funny. I tried to approach Ana's journey in Exit in the same way. Unapologetic about stepping into taboo territory but done with a lightness of touch, so that the reader isn't overwhelmed.
Ana's honest insights, struggles to manage strong emotions and other difficulties and her emotional ups and downs, make her a highly relatable and authentic character.  Is she based on a real-life person that you know?
Ana's voice is undeniably close to my own but she isn't based on anyone I know. Writing her came very naturally to me. I didn't have to think long and hard about who she was going to be. In many ways, she wrote herself. I just had to step out of the way and let her dialogue and attitudes flow through.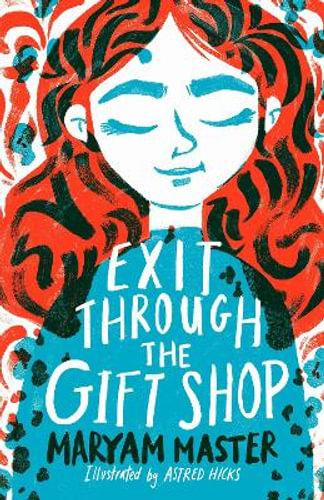 How did you become so familiar with colloquial "tween" talk?  Is there a "tween" person in your life who inspired the language of Ana's voice?
I live with a tween and a teen, and in our pre-lockdown life, my sons' friends were always over. They seem to love my cooking (Persian rice especially) so they're always hanging around. Our house is always full of hungry boys. Which I love. This is why I'm up to date with all my tween talk. I hear it all the time and am always taking mental notes.
As for the other warm hearted, interesting and lovable characters – from friends Al and Kenya, to Ana's parents and their partners – are any based on real life characters?
They're all fictional. I had a lot of fun creating them all from scratch, giving them their strengths, weaknesses and personal quirks. The one character that is based on a real-life person is Alyssa, the bully. I was tormented by someone equally as mean when I was in high school. Writing this book has in many ways, been a form of therapy for me all these years later.
There are so many wise lessons to learn from Ana's insights and experiences.  What are the most important messages that you hope readers will take from the book?
That no matter how dark things seem and what challenges we face in life, there's always room for hope and laughter. As Ana says in the book "Don't sweat the small stuff, people. Or the big stuff for that matter … live each day like it's your last …"
All we have is this moment. And it's precious.
Seeing as it is unusual for 12-year-old girls to pair up with a boy as their close confidant (non- romantic) "bestie", is there a risk of reducing Ana's authenticity by her best friend being a boy?
Ha! That did not occur to me at all. My bestie growing up was a boy and that friendship was (and still is) one of the most authentic in my life. I think it's important to celebrate and normalise non-romantic friendships between girls and boys.
The "intervention" with Ana's bully doesn't bring about the remorseful apology that Ana hoped for, but rather Ana's peace comes from within. Is there a lesson for the readers in "resolving" Ana's bullying problem this way?
Absolutely. It's a lesson I've had to learn over and over again in my life. We can't change people. And we shouldn't try to. The only thing we have control over is our own actions and choices. It's a cliché for a reason but … peace comes from within. 
It's also interesting that it takes so long for Ana to reach out to her parents for help with the bullying problem. Is this a common experience with kids who are bullied?
I can only speak to my own experience but the first my parents ever heard about me being bullied was by reading Exit Through the Gift Shop. My almost 80-year-old dad questioned whether the story had come from personal experience and was shocked to hear that it was. He was very upset. My poor Baba. I think Ana did considerably better than I did by telling her folks while she was still at school. I sincerely hope that kids speak up when they're being mistreated but sadly that's not always the case. It's a very hard thing to do. 
Thanks Maryam and good luck with your book!
See Barbara's review here.