Ma. Isabel Sánchez Vegara, (text), and Raquel Martín (illustrator), Maria Montessori (Little people, Big Dreams series), Frances Lincoln Children's Books, March 2019, 32 pp., RRP $19.99 (hbk), ISBN 9781786037534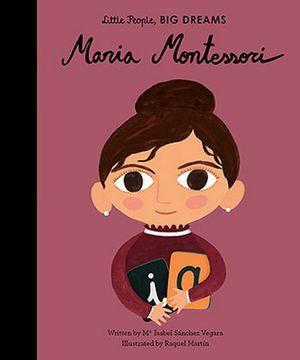 The illustrations in this beautifully produced picture book bring to life the incredible story of Maria Montessori and her revolutionary theories on education which were to influence the way children were taught both in Italy and across the globe. Montessori encouraged young children to learn through exploration, enquiry and play as well as paving the way for young women to follow their dreams at a time when girls didn't have the same educational opportunities as boys. Supported by Sánchez Vegara's well pitched, engaging narrative, Martín's stylised images have a lovely simplic-ity and warmth that will draw the reader or listener into the story of this brave and determined women with a vision. A biography and photographic timeline are also included at the back of the book to support and extend the story.
The most recent in the Little Big series of board and picture books, developed to encourage young children to follow their dreams, the series focus is on role models from past and present in such diverse vocations as the visual arts and science to philosophy and music.
A wonderful addition to home or school library.
Highly recommended for children 4+
Reviewed by Mem Capp