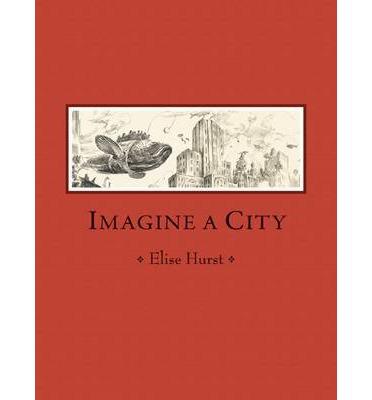 HURST, Elise Imagine a City Omnibus, 2014 unpaged $24.99 ISBN 9781742990095 SCIS 1661101
Imagine a City is a black and white picture book about imaginings and it is lovely.  I'd like to go to a city like the one Elise Hurst is imagining!  Some of the sketches are amazing – especially the ones of pictures whose contents are emerging from their frames.  I can almost see the fish swishing their tails and the leaves falling from the trees.
I liked the rhymes too: 'A world without edges, Where the wind takes you high, Where buses are fishes and the fish fly the sky.'  You can just imagine what the pictures are like for those words.
I was expecting the last page to be in full colour, something like the Wizard of Oz which started in black and white and then suddenly turned into colour, but I guess the point of Imagine a City is that the reader / listener has to furnish their own imagination to be a part of the story.
reviewed by Katy Gerner