Amy Molloy (text) and Melissa Mylchreest (illustrator), How to Recycle Your Feelings, , Beaglier Books, February 2020, RRP $24.95 (hbk), ISBN 9780646808697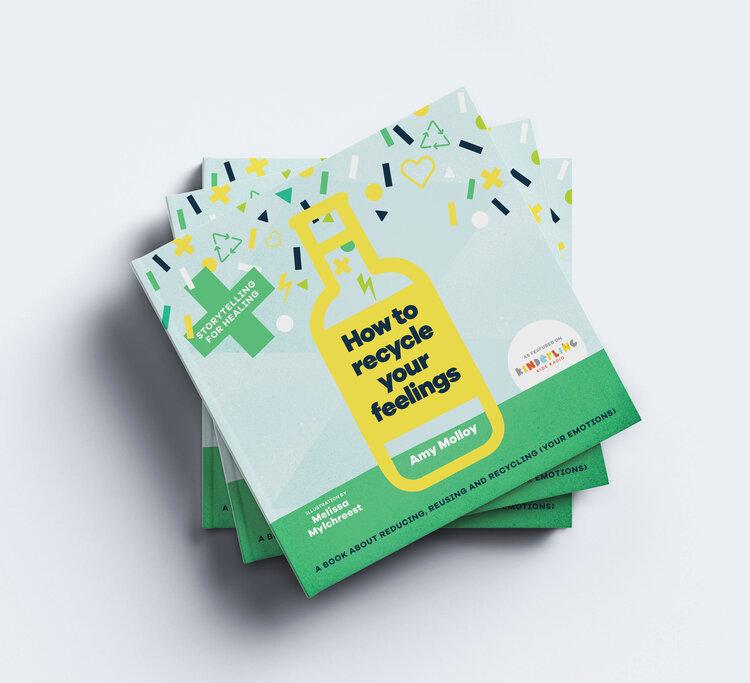 Have you ever felt overwhelmed by your feelings? Unsure of what to do with them or even what a particular feeling might be? Then this little book might be a good starting point.
Journalist, author, editor and counsellor, Amy Molloy employs the art of storytelling to help people work through their feelings so they can understand themselves and perhaps others a little better.
Melissa Mylchreest's clear, graphic illustrations support the minimal text to help the reader locate their feelings and then use them in positive and constructive ways. Drawing on the counselling techniques of reframing, reflection and detachment, Molloy has created an empowering book for both children and adults.
The first in Storytelling for Healing: Children's book series, it follows the national Early Years Learning Framework for Australia. 
A great addition to the home or school library.
Highly recommended, 5+
Reviewed by Mem Capp