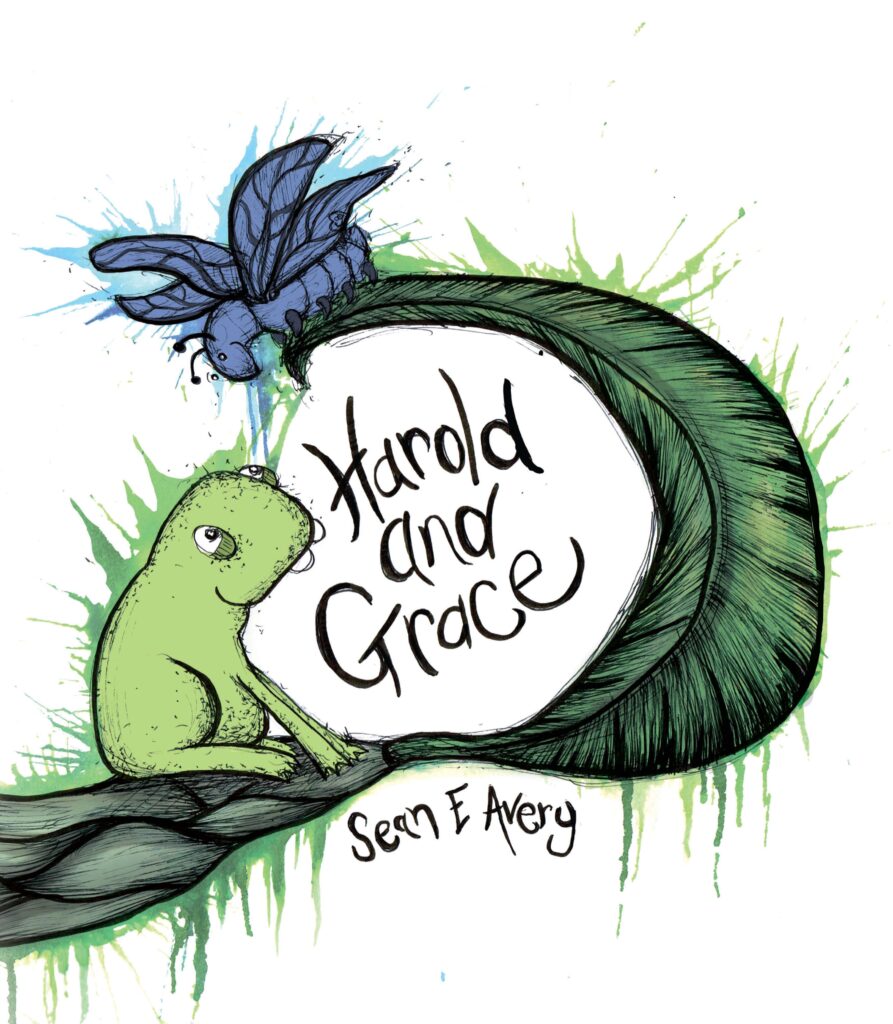 Sean Avery,  Harold and Grace,  Fremantle Press,  2105 $24.99 (hbk), 32pp.,  ISBN 9781925162295
 Harold and Grace is a story about a very special and unusual friendship between Harold, a courageous kind little purple tadpole and Grace, a small shy  green caterpillar.
The combination of Avery's sensitive prose and fun cartoon-like sketches serves to evoke compassion in the reader. I believe kids will connect strongly with these little characters and want to protect them.
Harold and Grace will spark discussion on friendship, bullying, wetland ecosystems and the idea of metamorphosis as Harold miraculously turns into a 'fantastic frog' and Grace becomes a 'beautiful butterfly'.
There is a clever use of watery green and purple tones reflecting the wet, leafy environment. Kids will notice the textures on the cover- Grace feels furry and Harold feels slippery. Also, if they look closely, you'll see that Harold and Grace swap colours through the course of the book.
Harold and Grace is ideal for children up to Year 3.
Teaching notes are available on the Fremantle Press website.
Reviewed by Wendy Fitzgerald