Jill Noble, Ella Farmoodle, Berbay Publishing, July 2021, 32 pp., RRP $25.99 (hbk), ISBN 9780645069617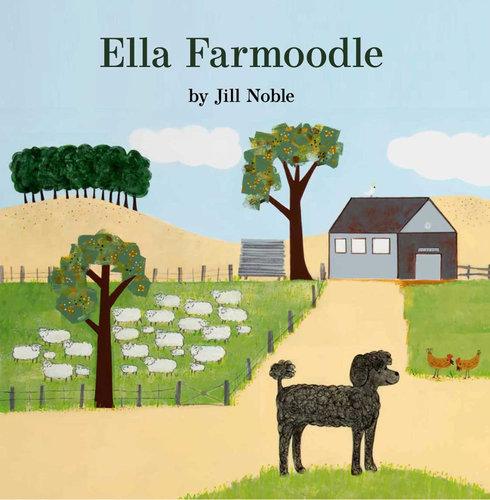 Jill Noble takes a light-hearted look at Australia's fascination with oodles in her debut picture book, Ella Farmoodle.
Ella is a busy poodle who runs her own farm. She loves all her animals – sheep, lamb, cows, horses, rabbits, chickens and kangaroos. From sun up to sun down Ella works tirelessly to ensure all the animals on her farm are happy, fed and protected.
Until it is Fox o' clock…
Can Ella make enough noise to scare away Fox and keep her animals safe?
Jill's illustrations take centre stage capturing the busy environment of farm life. The moderate colour palette beautifully captures the Australian landscape with its orange, brown and green hues bringing the setting to the foreground.
The clever use of animal groupings from page to page make this a wonderful book for counting and animal naming. Teachers and librarians will find this useful for numeracy activities for early learners in preschool, and a great introduction to collective nouns for kindergarteners. The descriptive yet simple text allows the illustrations to shine all the way through, and will keep readers engaged until the very end.
The book also celebrates both the serenity and activity of farm life. Exploring themes of hard work and responsibility, and protecting loved ones, it honours farmers and their tireless efforts in running working farms.
Ella Farmoodle is an excellent resource for classrooms and libraries, highlighting the beauty of life on a farm through the eyes of a smart, friendly and energetic poodle, fast becoming the heart of Australian family life.
Reviewed by Shelley Stephens