Angie and Alli Simpson (text) and Lucy Fleming (illustrator), Clouds: Life's Big & Little Moments, Aladdin, December 2020, 32pp., RRP $29.99 (hbk), ISBN 9781534439535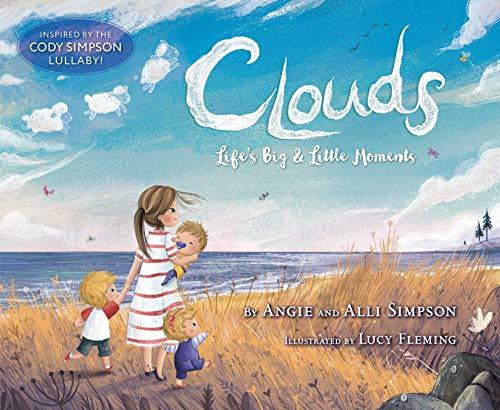 A mother is sitting on the grass gazing at the clouds which cause her to reminisce about her daughter. She remembers her as a baby and growing up with her brothers. Every now and then a cloud reminds her of some special event in their lives. Now her daughter is no longer little, and the mother's heart is 'bittersweet at this passage of time'.
This is an expression of love between mother and daughter softly illustrated in delicate colours by Lucy Fleming. It is perhaps aimed at readers slightly older than the normal picture book audience. It would be an ideal gift from a mother to a daughter who both enjoy sweetly sentimental rhymes.
Reviewed by Mia Macrossan