Kim Z Ladiges, Zeph and the Yeti, Forty South Publishing, March 2019, 48 pp., RRP $24.95, ISBN 9780987628930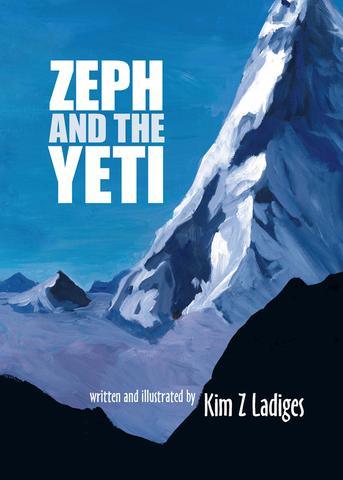 Zeph longs for daring adventure. He thinks that school is the dullest and boringest beat … He read of explorers daring and bold who didn't need homework, or do what they're told. And so the search for a Yeti came to his mind and off he set.
Told in well-maintained rhyming couplets – great for reading aloud – we see Zeph set out to find a Yeti and tested on his search by challenging situations, all of which he overcomes with daring and enterprise. Finally he has had enough adventuring and so
Zeph headed home with quite some adventures
involving a tiger who needed some dentures
and more crazy folk, a whimsical cast –
but suffice to say,
Zeph made it at last.
And once he was back at home he would stay –
Well, for a while at least, anyway.
This is a story of a child's imaginary journey. As adult readers we will wonder how far he actually travelled, but in a child's mind, Zeph is sure to have ventured into the wildest of terrains.
Occasionally I found the illustrations too dark, but the text is always well-placed on the page, and text colour has been chosen to stand out against the pictures.
Reviewed by Maureen Mann