Dimity Powell (text), Andrew Plant (illustrator), Pippa, Ford Street Publishing, July 2019, 32 pp., RRP $24.95 (hbk), ISBN 9781925804263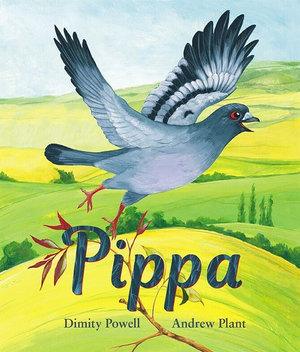 This is a tale that takes us visually, emotionally and lyrically to adventurous heights and places that touch the heart.
Pippa's story lives within all of us. A part of growing up is exploring boundaries, testing limits and seizing opportunities that present themselves to us. And sometimes, that means defying resistance from those who simply want to protect us, because yes, it really is a big, scary world out there. But Pippa needs to experience this for herself, and boy, the unknown sure is full of surprises! When young Pippa decides to go 'out on a limb', ignoring her elders' scare tactics, she discovers a sense of freedom, of joy and of wonder. However, she also comes across a bully that swoops, and a beast with red eyes and a blaze of hunger, just as intense as Pippa's after her eventful day lost out in the skies. But finally, once safely back in the wings of her loving guardians, do you think her adventure will deter future escapades into the big, wide world?
Author Dimity Powell, Crystal Kite Winner 2019 of At the End of Holyrood Lane, writes so prolifically with her poetic-like prose and language that pores into your soul with just the right amount of verve, gentleness and emotion in just the right places. The clever use of a 'homing' pigeon to link connections between it and children's desires for independence and security demonstrates Powell's astuteness in producing a story that will appeal universally to those in the preschool years. Illustrator Andrew Plant amplifies these messages of risk-taking, adversity and the ultimate, safety, in literally a most uplifting way. His stunningly textured, striking illustrations allow us the vantage point from Pippa's perspective; sharing in the vast openness, up against the confronting closeness of hungry eyes, and the sweet softness of a place of belonging.
Pippa leads the path to self-discovery, to bravery and facing challenges. Pippa also reminds her audience that the path always leads back to a safe haven after a busy day. A highly relatable and reassuring book for children from age three and up. Highly recommended.
Reviewed by Romi Sharp.