Sally Morgan, Welcome, Child!, Magabala Books, March 2021, 8 pp., RRP $12.99 (hbk), ISBN 9781925926025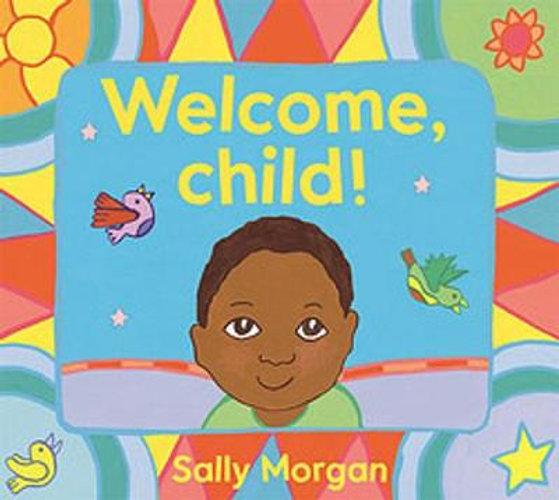 Welcome, child! is the beautiful new board book from award-winning author Sally Morgan, marking the arrival of her own grandchild. It is a brightly illustrated tribute to the heartfelt joy all families experience upon welcoming their newest arrival.
Once you were a wish but now you are with us.
Stars light up the night to say hello to you.
The sun glows with happiness to see you…
All our hearts shine with love for you.
The elegant text captures the unconditional affection that family members feel when a new baby is born, and celebrates the pure, uncomplicated simplicity of that love.
Morgan's swirling, vibrant palette brings flocking birds, shining hearts, dancing flowers and warm sunshine to the hard, shiny pages and perfectly depicts the rushing adoration and beauty of such a unique and special time.
A wonderful welcome gift for newborns or a joyful title to share with early years children, this text is sure to stand the test of time and become a classic family favourite.
Reviewed by Lisa Hoad