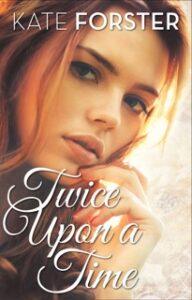 FORSTER, Kate Twice upon a Time Hardie Grant Egmont, 2014 377pp $19.95 pbk ISBN 9781742976792 SCIS 1647263
In the mood for Romance – then try this one!  Cinda and her gay friend Jonas are backpacking in Europe when she meets Ludo, he is handsome, charming and rich, and is attracted to the forthright Aussie girl.  He invites them to a party on his yacht, then to stay with him, and they discover he is a prince of Sardinia, the playboy of two near-identical twins.  His brother, Gus, is serious and conscientious and is being trained as the next king, he is censorious about Ludo's playboy behaviour.  Their mother attempts to rule both of them, irrespective of their wishes, the reputation of the royal family is her priority.
As Cinda first falls in love with Ludo, and then with Gus, she has to contend with their disapproving mother, their respective girlfriends, the expectations placed on the royal family – and gorgeous clothes, generous presents and an incredibly luxurious lifestyle.  Loyally supported by Jonas, and feeling rejected by her own mother, Cinda is caught up in an emotional whirlwind and it is not until the twins, both deeply unhappy, settle their differences and come up with a bold (not to say ridiculous) solution, that all is resolved.  Fun, but it's not to be taken seriously.
reviewed by Jo Goodman