Leanne Hall, The Gaps, Text Publishing, March 2021, 368 pp., RRP: $19.99 (pbk) ISBN 9781922330482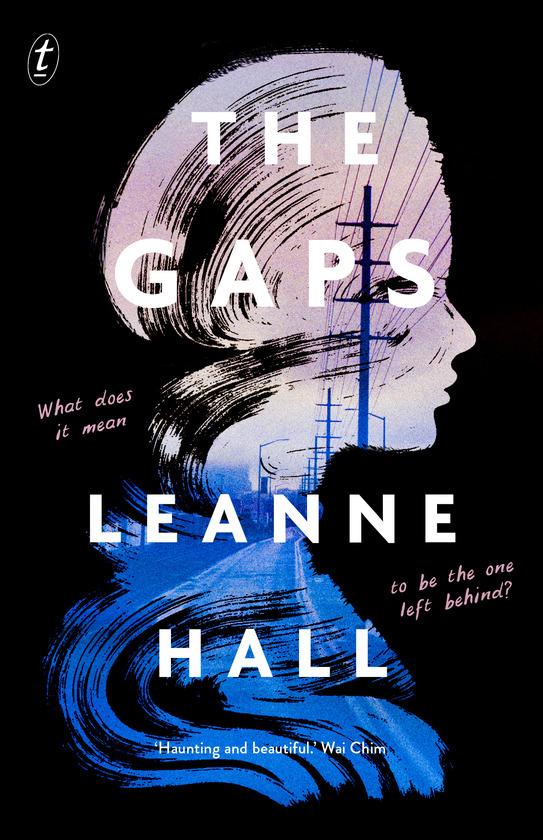 'What does it mean to be the one left behind?'
The abduction of sixteen-year-old Yin Mitchell sends shock waves through the local community. Her Year Ten classmates at Balmoral Ladies College are particularly affected, each coping with her disappearance in different ways. The girls are aware that as time passes, there is less likelihood of Yin being found alive.
Chloe is new to the school, having joined Year Ten as a scholarship student at the beginning of the year. She remembers Yin being kind to her on her first day, but apart from that they had little to do with each other. Chloe is an outsider. From the fringes of several friendship groups, she observes the impact Yin's disappearance has on her classmates. She buries herself in her art, hoping to win the school art prize.
Natalia is almost the opposite of Chloe. A Balmoral Ladies College student since junior school, she is the leader of her pack (The Blondes), secure in her position in the social hierarchy of Year Ten. Yin's disappearance deeply disturbs Natalia because she and Yin were best friends in junior school. Natalia keeps these feelings hidden, almost ashamed to feel this way when she hadn't been close to Yin for several years.
The Gaps is told from Chloe and Natalia's perspectives in alternating chapters. As the story unfolds, Chloe and Natalia develop an unlikely friendship through their interest in art — an interest they both draw on to help them deal with Yin's disappearance.
I enjoyed The Gaps. It's a well-crafted YA psychological thriller that will appeal to readers of other Australian YA thrillers such as Small Spaces (Sarah Epstein) and None Shall Sleep (Ellie Marney). As time passes and there are still no answers about what happened to Yin, Hall builds a slow but increasing tension, making The Gaps a pacy page-turning read.
The Gaps deftly explores issues relevant to teenage girls in Australia today, including the sexualisation of teens and the pervasiveness of the internet. It examines the impact of events that receive a lot of media coverage (such as an abduction or a murder) on the friends, families, and communities of those close to the crime. Importantly, it shows how people can have very different reactions to the same event, yet all of those reactions are valid. 
I highly recommend this book for readers 16/17 years and over who can deal with complex themes such as abduction.
Leanne Hall has also written a title for younger readers, Iris and the Tiger, so be wary of younger readers picking up The Gaps because they enjoyed her previous book. This is definitely one for the older readers. 
Reviewed by Caroline Arnoul