Gladys Milroy Silver Leaves, Magabala Books, December 2022, 80 pp., RRP $24.99 (hbk), ISBN 9781922613622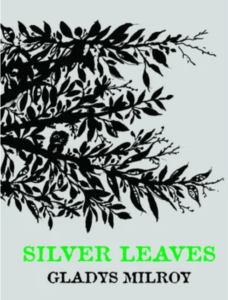 Gladys Milroy is a Palyku woman from the East Pilbara region of Western Australia. Born in 1927, she was one of the stolen  generations of children. She is now active in Native Title Claims for her community and she has become a story teller. With dramatic black and white illustrations in the style of wood cuts, Gladys Milroy tells a story of dispossession, resourcefulness, magic and renewal.
She tells her tale through the eyes of Owl and Night Parrot who are night-time comrades, sharing the same quiet tree for their daytime sleeps. When the tree is invaded by other birds escaping deforestation, they have a problem on their hands. They must find accommodation for the noisy day birds. And that means finding a way to grow more trees quickly.
There are tender moments, much generosity, and a commitment to endurance depicted in this story. I hope that there will be many more from this story teller who is demonstrating a life of rich imagination against the odds.
Reviewed by Kevin Brophy