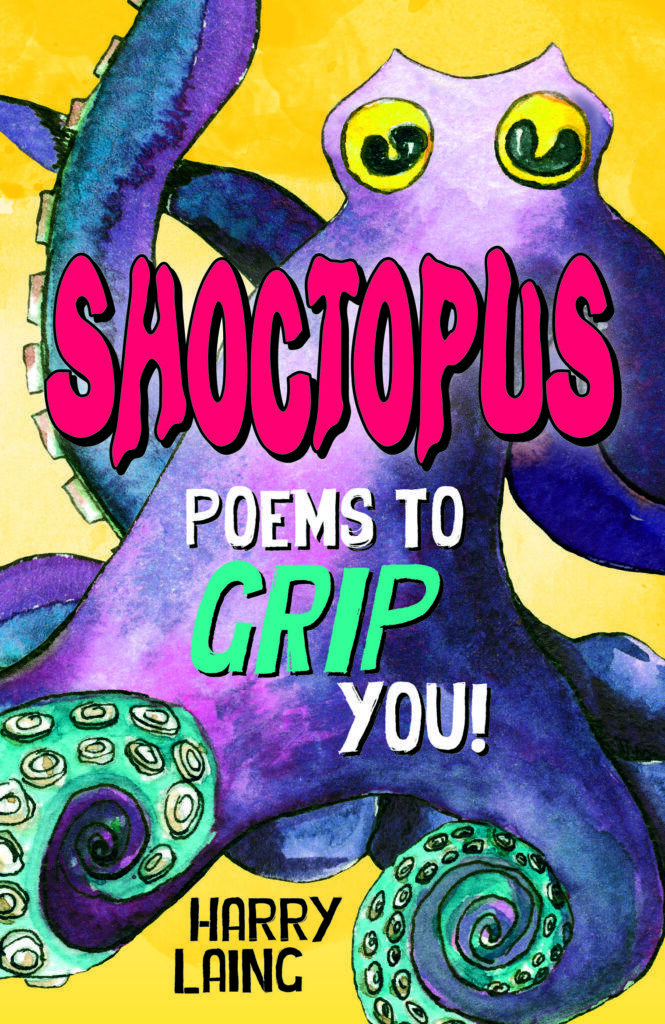 Harry Laing (text),  Clinton De Vere (illus.), Shoctopus: poems to grip you, Bunda Press, 30 July 2015, 95pp., $20.00 (pbk),  ISBN: 9780980435023
In his first book of poems for children, poet, author, teacher and comic performer, Harry Laing explores and celebrates the joys of language through a variety of styles; performative, concrete, prose, rhyming and free verse. Poems such as My Dad's an Alien explore notions of the crazy and absurd in rhyming four verse stanzas whilst Shoctopus squelches with the delight of performing language out loud.
A wonderful, eclectic collection of verse, this small book offers a great introduction into the possibilities of language and the notion that poetry can indeed be fun!
Highly recommended for ages 6-12+.
Reviewed by Mem Capp