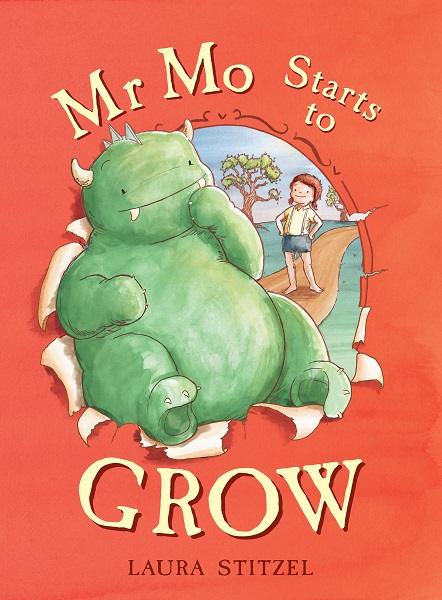 Laura Stitzel, Mr Mo Starts to Grow, Lothian Children's Books/Hachette Australia,  27 Feb 2018, 32pp., $16.99 (pbk),  ISBN 9780734417725
Jane's constant companion is Mr Mo, an imaginary creature of indeterminate species, perhaps most resembling a friendly dragon despite his spiked tail, horns and claws.  When he grows larger and larger he hides away so as not to frighten Jane.  All ends happily when he reappears to seek comfort during a thunderstorm.
Laura Stitzel is an experienced animator and illustrator as is evident from the appealing drawings that reflect the changing emotions of Jane and Mr Mo.  The drawings vary in size and often include some charming detail.  There is minimal text that also varies in size but is always highly legible for young readers.  Suitable for ages 3-5.
Reviewed by Elizabeth Douglas