We asked Nova Weetman to tell us a little about her new book The Secrets We Keep. She wrote a personal and moving piece that brings an extra dimension to the story. Thank you Nova.
The Secrets We Keep isn't really like my other books. It's not the just the intended readership that's different, it's really how it was written that sets it apart. This book started with an emotion and not with a plot. And it grew from something that was happening to my family. I guess you could say it sort of exploded out of a situation.
Last year someone I love had a nervous breakdown. They were missing in action for six months, incapable of working, eating or even getting out of bed. Nobody prepares you for the range of emotions you might feel when trying to love someone who is clinically depressed. I started with sympathy, but quickly moved onto frustration, resentment and rage. As an adult I could cope with these emotions, but what happens when a child is caught up in it all?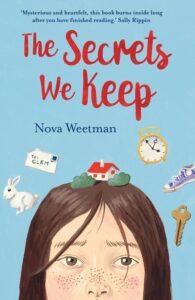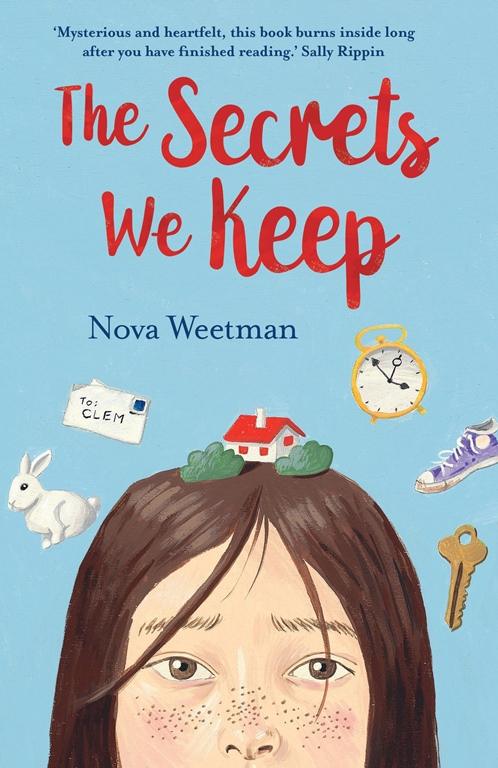 My daughter is 11 and she watched this person disappear from her life. She watched them retreat emotionally until she couldn't find them anymore. Even the most articulate child cannot be expected to unburden their feelings, and as much as I tried to talk to her about what was happening, I think she saw it as a breach of trust if she told me the truth.
She's a voracious reader and often turns to books to help her explore certain emotions she doesn't know how to talk about. So I started writing The Secrets We Keep as a way for her and I to discuss what we were both feeling. Pretty soon we found a rhythm. I'd write and she'd edit. I quickly realised she was editing the emotional pitch of the story, and through the main character of Clem Timmins (also 11) she was able to express exactly how she felt. As Clem became desperate to run away, so did my daughter. As Clem hid behind her family secrets, so did my daughter. As Clem finally learned to face what was happening, so did my daughter. The book didn't inform my daughter of how to be, she shaped the emotional terrain of the book.
Without intending to write a middle grade novel that deals with secrets and mental illness, that's what I did. I wrote it for me and I wrote it for her. I wrote it for us so we'd have some way to stay afloat while everything was coming apart around us. This book is as much my daughter's as it is mine. She drove the writing of it and edited the heart along the way. And now, to see it in the world, with such a beautiful cover, is the perfect ending to its journey.