Jane Jolly (text) & Sally Heinrich (illustrator), Mama Ocean, MidnightSun Publishing, September 2020, RRP $29.99 (hbk) ISBN 9781925227659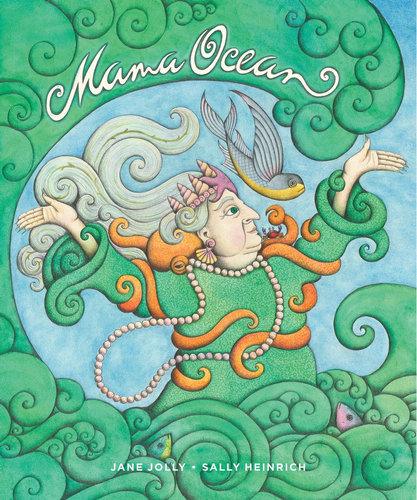 Mama Ocean is sick, and she needs us. This visually stunning book is a call to arms; Who will help Mama Ocean, and what can we do?
Deep in the ocean floor, all the sea creatures come to gather round Mama. She is sad. They bring her gifts, but alas, these do nothing. They dance and perform. Still, nothing. She is dying.
This is a cautionary tale of the destruction of our oceans and all that lives within. But also, the impact the oceans health has on us all. Younger readers will delight in the bright and whimsical illustrations of all our favourite sea creatures; dancing narwhals, musical squids and turtles tangled in trash. It really is a captivating read.
Following on from the success of their previous collaborations, One Step at a Time and Papa Sky (both Notabled by the CBCA), Mama Ocean is a must for any classroom or school with a strong focus on environmental education and awareness. Further exploration could come in the form of recycling days, clean up days and excursions or incursions. After all, caring for Mama Ocean is all our responsibilities.
Reviewed by Belinda Raposo