Joesph Coelho (text) and Fiona Lumbers (illustrator), Luna Loves Dance, Walker Books Australia, September 2021, 30 pp., RRP $29.99 (hbk), ISBN 9781839130564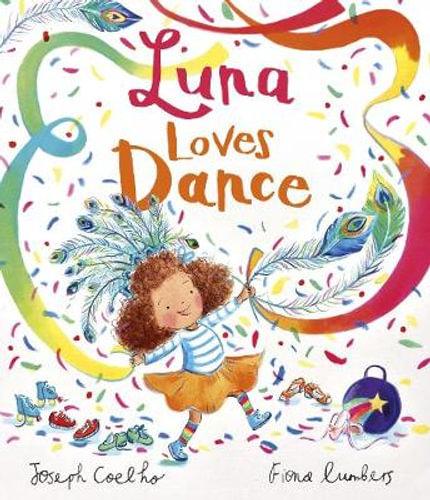 Luna loves to dance but is filled with nerves as her dance exam approaches.
Everyone else in the class can manage the tricky dance steps, except for Luna.
Will she finally prove herself as a real dancer?
Luna Loves Dance is an anthem to us all to embrace our inner rhythm. Beautifully diverse and colourful, it highlights the importance of family, culture and the sheer joy of dancing.
Each page is a celebration of exuberant colour, as Luna navigates her way to discovering her talent and dance ability. The colourful fold out in the centre is a wonderful display of culture and dance, and the text is thoughtful and inclusive of families of all kinds.
Readers will love Luna's determination and spirit, and teachers and librarians will have moments to talk to children about doing things that bring them joy even if they feel they are not good enough, whilst exploring themes such as perseverance and self-esteem.
Award-winning performance poet and playwright Joseph Coelho and illustrator Fiona Lumbers have brought us a uniquely special book about family, dance and multiculturalism, sure to resonate with many.
Luna Loves Dance is their third release and follows Luna Loves Library Day and Luna Loves Art.  
Reviewed by Shelley Stephens