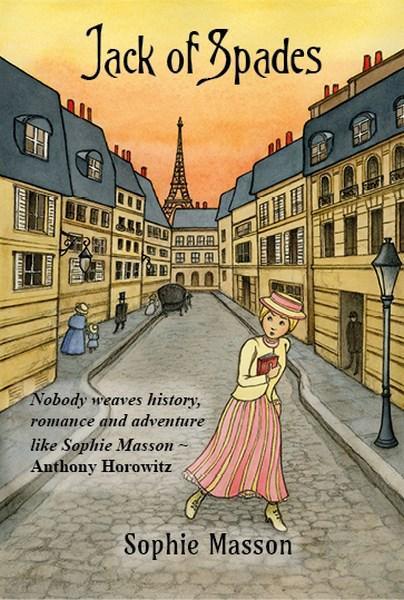 Sophie Masson (text), Yvonne Low (illus.), Jack of Spades, Eagle Books, Feb 2017, 208 pp., $19.99 (pbk), ISBN: 9780994528001
Feisty Rosalind Duke, known as Linda, believes her father is in trouble when she receives, in the mail, a playing card, the Jack of Spades. Linda is only sixteen, but she hightails it to Paris to find him and meets a helping hand at the train station, a handsome and rich business man called Clement.
It is 1910, and Europe is plagued by radicals who will stop at nothing to advance their cause. Linda and Clement outwit Nihilists and other evil doers, including some whom she had previously trusted, before a safe return to England. Her absences from the places she lives are not questioned thoroughly, nor her freedom to roam unchallenged in Paris, her apparent amnesia may be unconvincing, and the revelation of the traitor a little obvious, but such may be excused because this is a good story well told.
Masson's skill lies in her maintenance of the tension required for a thriller, her introduction of a little romance, her strong creation of character, and her clever manipulation of coincidence.
Reviewed by Stella Lees