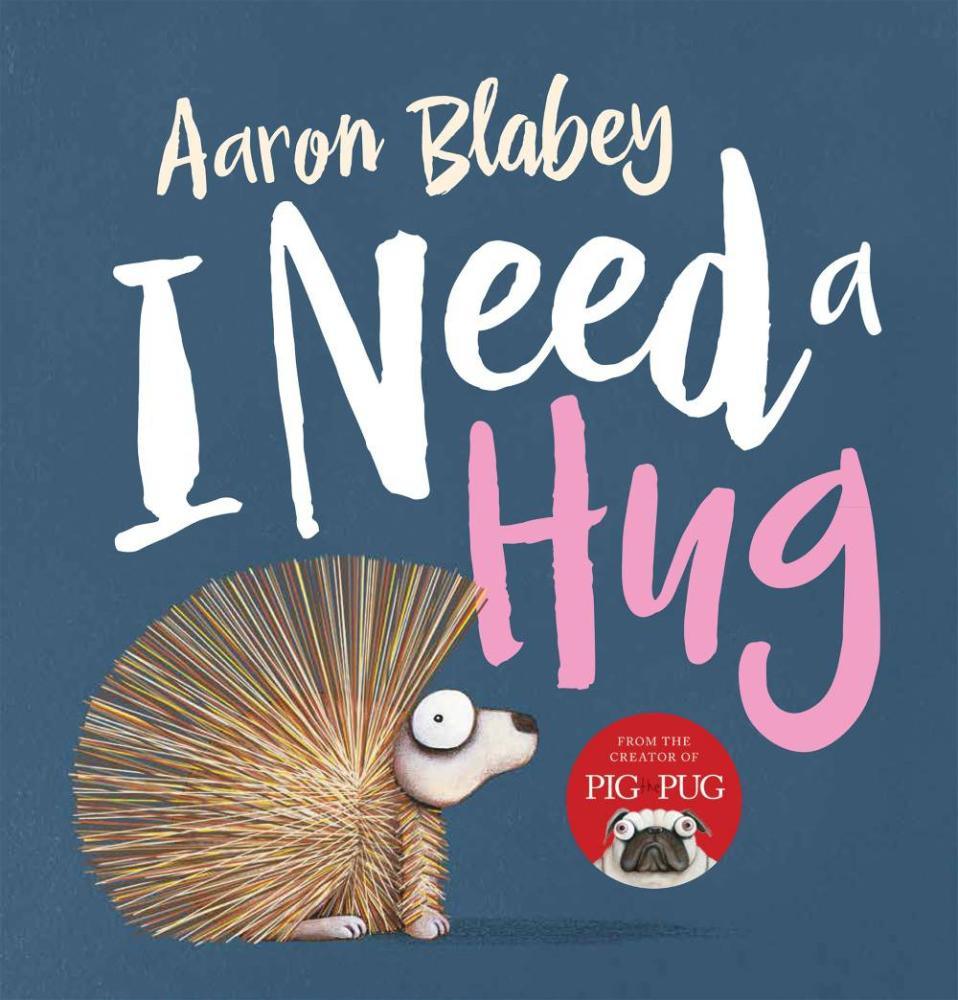 Aaron Blabey, I Need A Hug, Scholastic Australia,  1 Dec 2015, 24pp., $16.99 (hbk) ISBN: 9781743629093
Aaron Blabey has created yet another engaging if rather prickly character in this story of a little hedgehog who just wants a friendly cuddle.  Effectively and simply told through a few rhyming sentences with a repetitive refrain, Blabey's illustrations capture the emotions of his adorable little heroine as she meets a variety of rudely dismissive animals, until she encounters a most unlikely creature who is eager to make friends.
With its brightly coloured pages and artfully simple text promoting the importance of friendship and affection, no matter whom or what you are, this warm, reassuring and funny story will be wonderful to read aloud while cuddled up with a young child. Highly recommended.
Reviewed by Chloe Mauger