Petra James (text) and Alissa Dinallo (illustration), I Love My Mum Because / I Love My Dad Because, Pan Macmillan Australia, March/July 2019, 32 pp, RRP $14.99 (hbk) ISBN 9781760784386/ 9781760784393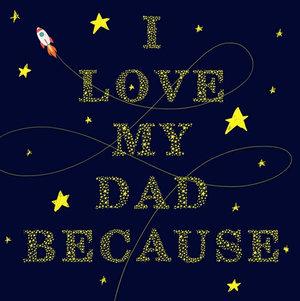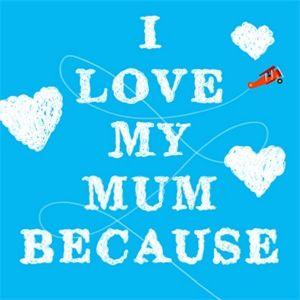 I Love My Mum Because and I Love My Dad Because are interactive picture books written by Petra James, author of the Arkie Sparkle, middle-grade reader series and illustrated by Alissa Dinallo, winner of the Australian Book Design Association Award for Young Designer of the Year (2015).
Each title is designed as a personalised presentation book for special occasions such as Mother's or Father's Day, birthdays, or Christmas, although my children have loved getting stuck into the activities for no particular reason, except the sheer joy of it.
From colouring the brightest bunch of flowers to connecting the numbered stars to reveal the hidden picture, these picture books are stunning to look at and packed full of fun ideas. Young readers are able to write, draw, decorate, and colour within the beautiful range of pages, some of which contain creative, open-ended activities and some temptingly half-finished designs or scaffolded writing prompts.
Whilst many of the activities encourage the child to create or decorate something related to their loved one, other pages contain gorgeously sunny prints designed for counting or spotting puzzles. My seven-year-old particularly enjoyed the intriguing mazes and having non-threatening, innovative spaces to write. Despite their variety, all pages and activities focus on the child-parent bond and celebrate the wonderful individuality of that relationship.
Suitable for middle graders or perhaps primary aged children (supported by an adult) these picture books offer both parents and their children a keepsake text to really treasure.
Reviewed by Lisa Hoad Mercer