Krystal Sutherland, House of Hollow, Penguin Random House Australia, March 2021, 304 pp., RRP $ 19.99 (pbk), ISBN 9780143796992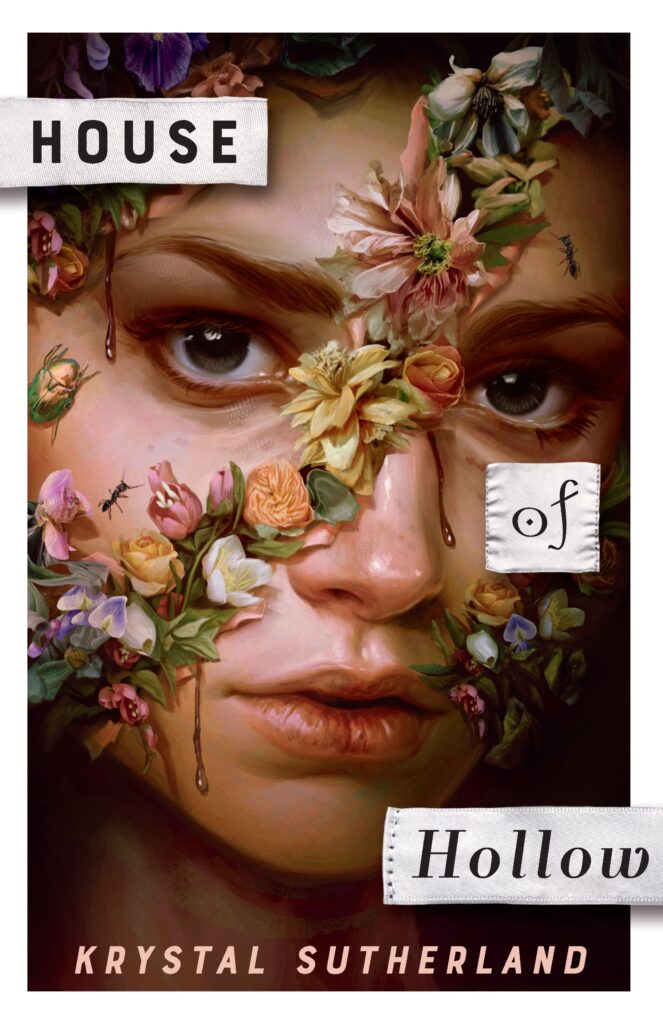 House of Hollow is a novel so creative and so peculiar readers will not want to put it down. Filled with unexpected twists and turns Sutherland keeps us guessing (and our imaginations growing) to the very end.
Best described as a dark modern-day fairytale. House of Hollow is both a deeply disturbing and thrilling read. You are immediately sucked into the lives of three particularly unusual sisters: Grey, Vivi and Iris who are trying to piece together the strange circumstances surrounding their disappearance and return as children.
What was originally supposed to be a relaxing family holiday in Scotland resulted in a mystery that has continued to haunt the Hollow family. At midnight on New Year's Eve three girls vanished without a trace only to return a month later with no memory of where they had been or what they had done during that period. The sisters who returned were never the same. Their appearances began changing. Blue eyes turned black, and their hair grew white. As they got older so did the strangeness that seemed to follow in their wake. The girls find they can control the actions of those around them. People are lured in by their striking features and intoxicating smell, desperate to please them. They would be something to fear if people were not so spellbound.
Gradually we learn the eldest sister, Grey, knows more than she has been letting on. In fact, it seems she knows exactly what happened all those years ago. When Grey disappears for a second time the family is yet again swept up in a painful mystery. Vivi and Iris are led down dark and dangerous paths in the search for truth and to save their sister.
House of Hollow is perfect for young adults and older teenage readers who are looking for a good mystery and don't mind a bit of horror. This novel is an exciting read full of adventure and supernatural occurrences guaranteed to leave you wanting more.
Australian writer Krystal Sutherland has also written two other novels which I hold to equal high regard and would strongly recommend reading. These are Our Chemical Hearts and A Semi-Definitive List of Worst Nightmares. Each of her books are creative, well written page turners. The plots are refreshingly different and it's quite enjoyable not knowing how a story will end for a change. Sutherland will hold you captive in her imaginary worlds and the mysteries will consume you.
Reviewed by India Boon