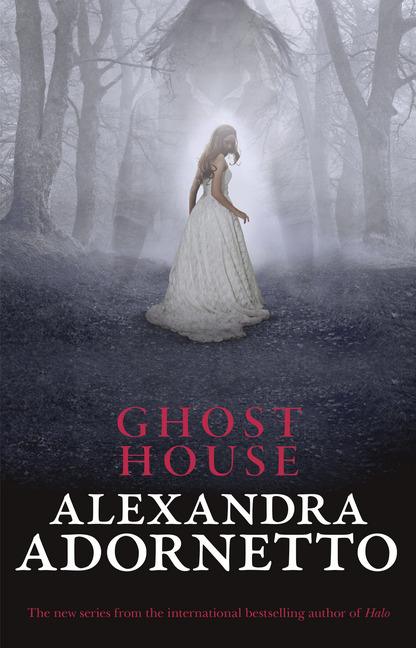 ADORNETTO, Alexandra Ghost House A&R, 2014 312pp $19.99 pbk ISBN 9780732299330 SCIS 1677479
Seventeen year old Chloe has just lost her mother, and in her grief she is starting to see ghosts again.  She has been able to block them out since she was a child, but now they are visible to her once more.  Keen to give Chloe and her younger brother Rory a change of scene, her grandmother takes them from their home in California to her bed and breakfast, Grange Hall, in the south of England for a holiday.  Here Chloe meets Alexander Reade – charming, handsome and dead for the past 157 years.  Unfortunately for Chloe, the vengeful spirit of Alexander's past love, Isobel, is also around, and dangerous.  Chloe is caught up in their bitter history, and must learn to control her gift in order to survive.
This is the first book in a new paranormal romance series.  The text flows well and is easy to read.  Teenage girls should be able to relate to Chloe, her language and mannerisms.  Alexander and Isobel's history is very violent and traumatic, so this may be more appropriate for upper secondary students.  It would do well in a high school or public library, and will appeal to fans of the paranormal romance genre.
A book trailer for Ghost House can be found on the publisher's website.
reviewed by Rebecca Kemble