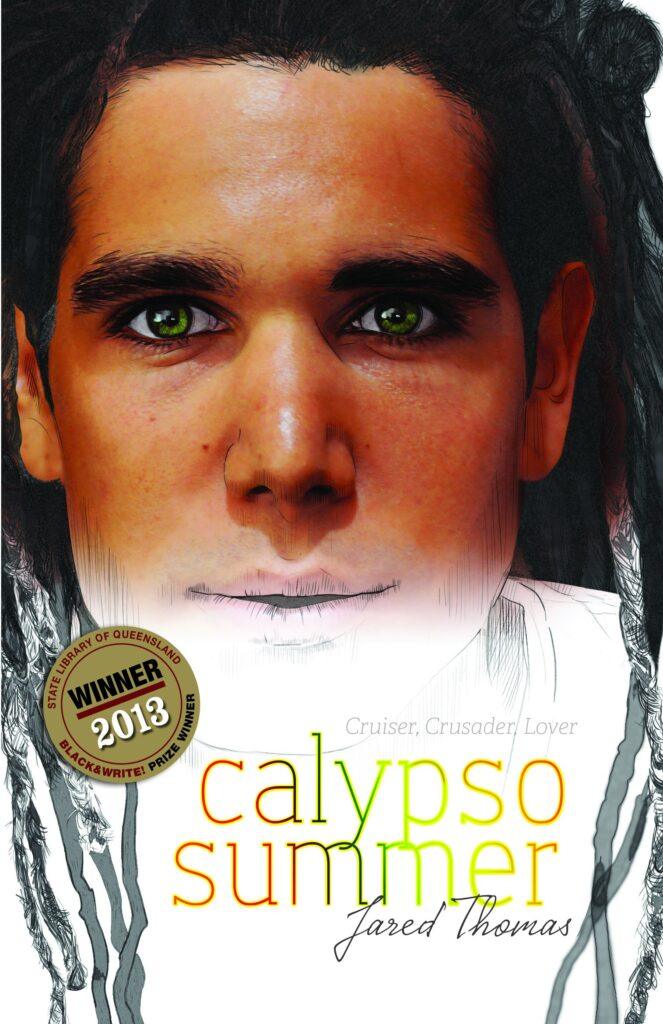 THOMAS, Jared Calypso Summer Magabala, 2013 222pp $19.95 pbk ISBN 9781922142122 SCIS 1657259
Winner of the 2013 Black&Write Prize.  Set in a coastal township in the blistering South Australian summer, Jared Thomas's coming-of-age novel deals with issues of identity, culture, racism, peer pressure and is sweetened by first love.
Kyle, a young Nukunu man, usually known as Calypso, because of his devotion to cricket, and his Rasta image, which he uses in an attempt to disguise his Aboriginality, is just out of high school.  Taking his own initiative, he has managed to find a job, not his preferred one in sports retail, in the Henley Beach health food shop.  His boss, eager to source new products to feed the trendy market for 'Natural' products, suggests to Kyle that he find out if his family has knowledge and recipes of local Aboriginal medicinal plants and remedies.  Eager to improve his chances of keeping his job, Kyle visits his extended family in the beautiful Flinders Ranges.  Here he learns family secrets as well as natural remedies, and begins to know himself and value his heritage and his warm, outgoing family.
Kyle meets an attractive young girl, Clare, who works at the local hairdresser's, and whose love of cricket equals his own.  With her Ngadjuri background and her innate sensitivity, she helps him relate to his true identity and escape his loneliness.  There are strong role models within his family balancing the unreliable influences of some of his peers.  The warmth of his family draws Kyle towards his heritage, influencing his growing maturity.  There are numerous issues for classroom or reading group discussion, racism, identity, family, employment etc.  Frequent drug use and strong language make this one for older readers.
reviewed by Joy Steward