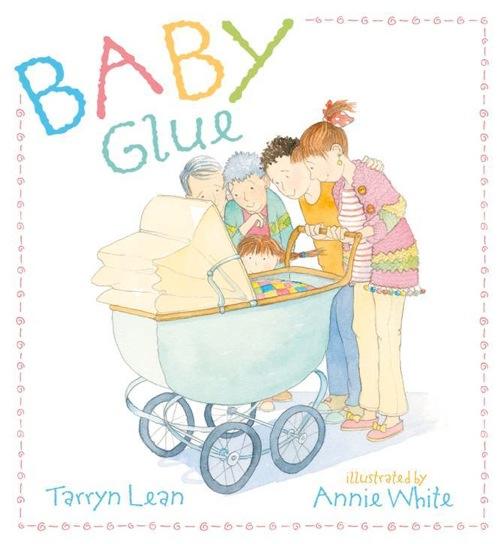 LEAN, Tarryn (text) Annie White (illus.) Baby Glue JoJo, 2014 unpaged $16.99 pbk IBSN 9780987587930 SCIS 1674020
Charlotte is SO excited at the prospect of a new baby which is currently inside mummy's tummy.  While she is waiting, observant Charlotte enumerates all the people who are also engaged in preparing for the forthcoming birth – family, friends, neighbours and professionals are all drawn together by that special baby glue into a community of shared happy expectation.
The delightful text is accompanied by utterly enchanting and engaging illustrations – a perfect gift for any family to enthuse an older child into the delights of an expected new arrival and dispel feelings of jealously and sibling rivalry.  Recommended.
reviewed by Chlöe Mauger