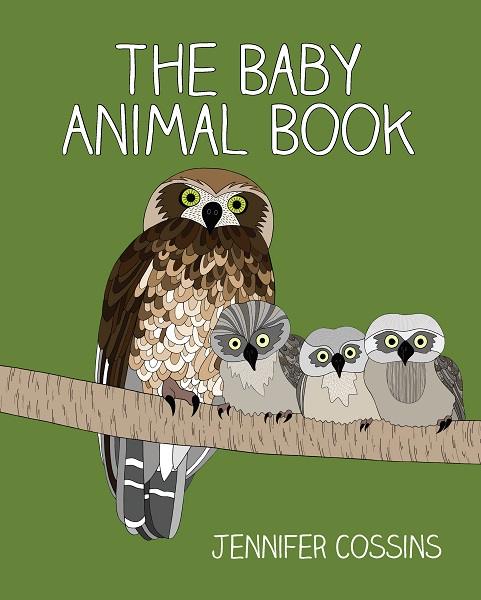 Jennifer Cossins,  The Baby Animal Book,  Lothian/Hachette Australia,  8 August 2017,  52pp.,  $16.99 (pbk),  ISBN 9780734418166
With the same diligent yet simple graphic style of the Eve Pownall Award for Information Books Honour Book, A-Z of Endangered Animals, Cossins again describes animals. This time she tells us the various terms used for the babies of twenty-one different creatures.
On first viewing I wished for something more, either expanded text or some link between each page, but then found myself reading increasingly more information from the pictures. We find out their habits, how many young each animal has and how they carry their young, through the pattern rich digital illustrations. I learnt some new names and am sure readers from a wide age range will find this a pleasing visual dictionary.
Reviewed by Liz Anelli