Learn more about The Children's Book Council of Australia
Meet our Editors: Tina Cavanough and Trisha Buckley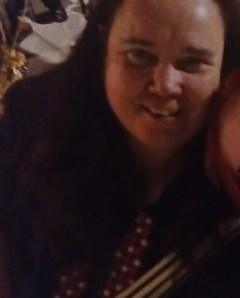 I have been involved with the CBCA and children's literature for almost 20 years, since I decided I needed a desert change and left my job in a TAFE library in Melbourne for a position as Children's and Youth Services Librarian in the Alice Springs Public Library.  Local CBCA members soon co-opted me into their regional group and my love of all things children's, and particularly YA, literature flourished.  At this time I also started reviewing children's literature, which I've continued to do to date.
After six years in the desert, I headed south and worked as a Children's and Youth Services Librarian at Brimbank, then Maribyrnong Library Services in the Western suburbs of Melbourne.  I joined the Victorian branch of CBCA and served as Vice President and President there.  A move to Brisbane in 2007 saw me join the Queensland branch, once again serving as Vice President and President, then taking up the role of Director, representing the Queensland branch, on the CBCA National Board in 2012.
When Reading Time became an online site, I acted as Webmaster, taking on the role of Reviews Editor when John Cohen resigned at the end of 2014.  Working with our talented reviewers and the generous Australian children's literature publishing community has been an immensely rewarding task, as has working with my co-editor Trisha Buckley.  We hope to see Reading Time blossom into a first port of call for information on Australian children's books in the coming years.
Tina Cavanough – Reviews Editor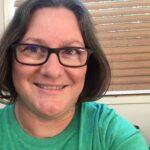 I started out 30 years ago as an English teacher, and now when I watch kids go off to university, I think about what I would have done if I had a second chance. I think I would have chosen journalism, to be honest, and I would love to imagine I might have made it as a Arts Reviewer. Sigh. Since I am doing that, as a thing I feel passionate about, while also being able to work with young people in school libraries, I can hardly complain now, can I?
Trisha Buckley – Features Editor
Meet Our Reviewers
Current Reviewers
Past Reviewers