John Barwick, The Beast of Dreyon (Averil #2), Big Sky Publishing, September 2018, 300 pp., RRP $14.99 RRP, ISBN 9781925675184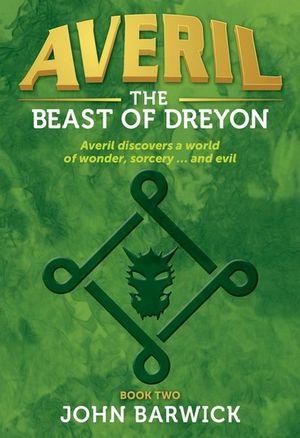 Averil: The Beast of Dreyon is the second book in John Barwick's middle grade fantasy trilogy.
In the first book, The Master of Callus, we meet fourteen year old Averil from the small town of Aum. When her first expedition as a trader/diplomat becomes a fight against evil, Averil discovers great power and strength she never knew she had.
This is just as well because in The Beast of Dreyon, the forces of evil are stronger than before. Averil will need every ounce of strength, skill and courage to defeat the sinister sorcerer Malidon and rescue her sister and Aum's Wise Woman warrior from evil's clutches. But this time, even the master sorcerer Panay cannot help. Will Averil be able to convince the reclusive and mysterious beast of Dreyon to help her and her small band of warriors in their quest?
Retired primary school principal John Barwick has built a refreshingly different world that is a million miles away from the regular lives of screen addicted 10-13 year olds. Fans of middle grade fantasy series like Emily Rodda's Deltora Quest will enjoy being drawn into this world of castles, ships, horses, sorcerers, danger, magic and friendship.
Averil is a likeable character whose bravery, tenacity and resourcefulness make her an excellent role model who will appeal to young girls and boys alike.
Unfamiliar names, occasionally complex vocabulary and the absence of illustrations might make this book better suited to more confident readers, though it would also make an enjoyable read aloud at home or in class.
The third book in the series, The Winged Spear of Iraz, is due for release in March 2019.
Reviewed by Deb Kelly