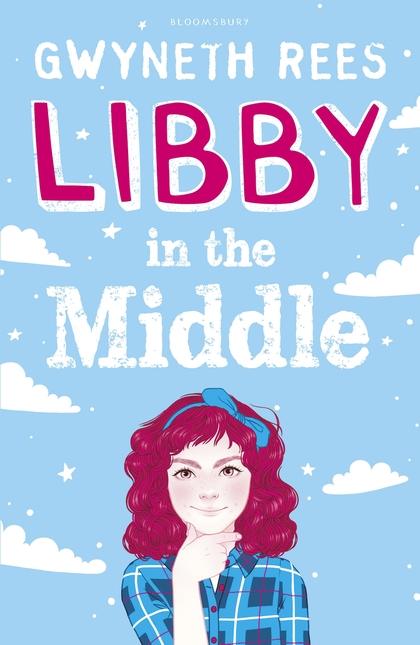 Gwyneth Rees, Libby in the Middle, Bloomsbury Australia, 1 Jan 2018,  272pp.,  $12.99 (pbk),  ISBN: 9781408852774
Libby is an eleven year old girl who is the middle child in her family.  Her older teenage sister, Bella, who was once her close friend and confidant, has become nasty and concerned only with her boyfriend, Sam.  Her little sister Grace seems to monopolise her parents' time when they are home from work.  So, Libby feels as if she is stuck in the middle.
The plot develops as Libby faces some life changes when her  parents decide to relocate the family to the town where her father grew up, so that Libby and her sisters can attend an expensive private school there.
Libby's character is thoughtful and sensitive and I found myself empathising with her and concerned for her well-being. Her travails held my interest in the story, especially when big sister Bella confides in Libby, leaving her to face some moral dilemmas.  Will she betray Bella's secret to rectify the wrong that Bella has done?  Or will she collude with the dangerous path that Bella is treading?  What could be the consequences of either of these choices?
I especially related to the depiction of common tensions in a family – jealousies, irritations, conflict and outbursts of anger between family members – but the general sense that family loyalties can be constant and depended on.
I also enjoyed the development of the characters of the other family members who are multi-dimensional and their seemingly difficult behaviour becomes understandable when the reasons for their motivations is revealed.
Libby in the Middle is a story of family and coping with new beginnings.  It is an interesting and well-written story that will be enjoyed by girls about 10-12 years old, who like stories about friendship, family and growing up.
Reviewed by Barbara Swartz