From this year (2016) the Judging Panel is split into five parts: 3 x Judges for the Picture Book of the Year Award, 3 x Judges for the Early Childhood Book of the Year Award, 3 x Judges for the Younger Reader Book of the Year Award, 3 x Judges for the Older Reader Book of the Year Award and 3 x Judges for the Eve Pownall Award for Information Books.
The judges work under the direction of an Awards Coordinator/s. According to the published criteria, they select a Short List of up to six books per category, from which they may choose a winner and two honour books per category.

Judges for the 2017 Awards are:
Book of the Year Older Readers Judges: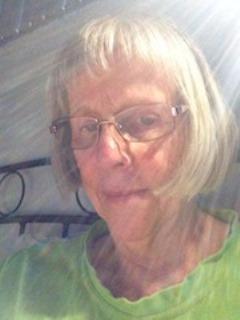 Katharine England from South Australia
Katharine has had a lifelong relationship with children's books. As a teenager she worked weekends and holidays in a bookshop in Sydney's Kings Cross. She has an honours degree in English Literature from the University of Sydney and started her professional life as a high school English teacher. She spent three years teaching in Papua New Guinea and 35 teaching English as a Second Language at TAFE SA. Katharine has been a freelance book reviewer ever since arriving in Adelaide and currently reviews Australian and overseas fiction and children's books regularly. She teaches a course in writing reviews as part of Adelaide TAFE's Diploma in Professional Writing. Katharine was the SA CBCA judge in 1993/4 and an Eve Pownall judge in 1997/8. She also judges the fiction and children's sections of the SA Festival Literary Awards and continues on the judging panel for the Biennial Children's Peace Literature Award.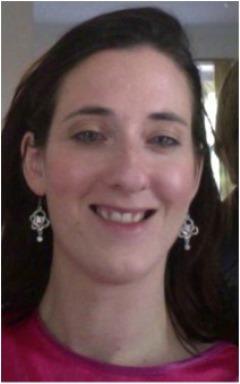 Margaret Merga from Western Australia
Dr Margaret Kristin Merga is a lecturer and researcher at Murdoch University in WA. In 2012 she received an Australian Postgraduate Award to undertake the West Australian Study in Adolescent Book Reading, which examined adolescents' attitudes toward reading books for recreation, and the impact of social influences on adolescent engagement in the practice. In 2015 Margaret was awarded an internal grant to conduct the International Study of Avid Book Readers. Recently she won an Ian Potter Grant to conduct the Western Australian Study in Children's Book Reading in 2015/2016, and a Collier Charitable Foundation to explore the practice of reading aloud to children. She is also working at Deakin University performing further research in the area of adolescents' attitudes toward reading books in the digital age. Her findings have been published in a range of international peer-reviewed journals and shared at local, national and international conferences.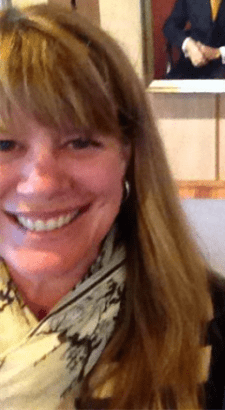 Michelle Worthington from Queensland
Michelle holds a Master of Arts (Writing and Literature), Master of Education (Learning Innovation), Graduate Diploma of Education (Teacher Librarian) and a Graduate Diploma of Education (Secondary). As a librarian at an all boys' school, she feels the most important part of her job is to get the boys to read and to be excited about books. Michelle believes that reading books for enjoyment and pleasure are the most important things one can do. She reads widely within the field of children's literature.
Book of the Year Younger Reader Judges: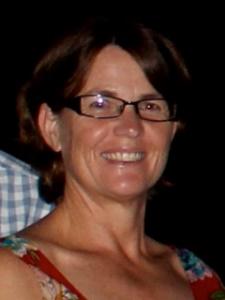 Dianne Elson from the Northern Territory
Dianne obtained a BSc at the University of WA. She attended the Royal Military College, Duntroon in 1987 and was commissioned into the Royal Australian Army Medical Corps. Dianne subsequently completed her Masters in Public Administration 1997 and attended the Royal Australian Navy Staff College in 2000. Throughout her time as an Army Officer, Dianne held a number of health planning, health administration and staff officer positions and has lived in Canberra, Sydney, Brisbane, Adelaide and Darwin. Growing up in country WA first fostered her love of reading. She continues to read widely; and constantly seeks out new books for her children and family to read. Dianne has achieved a good understanding of books through her three sons who read prolifically, so she is finding herself delightfully challenged by the array of books available for nine-year-old girls.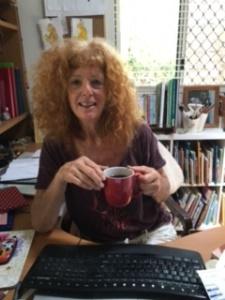 Margaret (Nette) Hilton from New South Wales
Nette Hilton has been an author of children's and YA Literature for the past twenty-eight years. During this time she has been recognised for her work with her books short listed in the CBCA Awards, some appearing on the CBCA Notables list, some shortlisted for NSW Premier's Awards, Queensland Premier's Awards and long listed for the Prime Minister's Awards. Her books have been translated into many languages and are available worldwide, with two titles still in print after twenty-six years. In 2014-2015 she was the Judge for senior poetry in the Dorothea MacKellar National Poetry Competition. She continues to write and, more recently, has attempted storyboarding her own picture books. Her latest novels are in the final stages of publication. Nette fills her days with books, stories and music.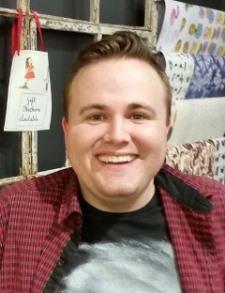 Kim Morton from the Australian Capital Territory (ACT)
Kim has a Bachelor's degree in Writing and an Honours degree in Arts from the University of Canberra. His thesis focused on YA fiction. Kim works as a bookseller at Harry Hartog Woden, in the ACT, in particular liaising with and encouraging teenage boys in their choice of quality literature purchases.  He is especially interested in children's fiction and encouraging children to get into reading and writing. He has also organized events in Youth Centres to help young people meet authors and stimulate their interest in reading.
Book of the Year Early Childhood Judges: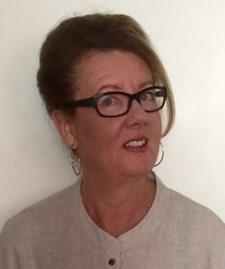 Amanda Cooper from Victoria
Amanda Cooper is a primary teacher with 35 years experience, specialising in Art, Library and Music. She has a Graduate Diploma in Teaching and Children's Literature. Amanda has extensive experience working at Books Illustrated Gallery assisting with exhibitions, book sales and Storytime. She is committed to providing quality literature activities to students from lower socio economic areas. Amanda is also founder of 'Gallery for a Day', a travelling exhibition of original illustrations from many well-known Australian picture books. Artworks from her collection are exhibited together with the books forming the basis of an engaging interactive workshop incursion for primary aged students. Amanda loves introducing children to picture books, their illustrations and the creative process involved in their making.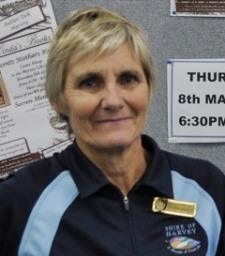 Ruth Campbell-Hicks from Western Australia
Ruth has lived in Australia since 1975. She obtained a Graduate Degree in Library and Information Studies, after teaching at all levels from high school to education support. Ruth has been Principal Librarian for the Shire of Harvey for more than twenty years, managing four busy public libraries. Ruth views libraries as hubs of the community, offering learning resources for all ages, social spaces for all members of the community, displays and events, author talks, book clubs and children's activities. Her personal interest is in the early childhood years, this is when the foundations of literacy are laid down. Ruth is a keen traveller and often spends her time doing voluntary work overseas. These experiences have given Ruth a broad understanding of the immense value of literature and literacy.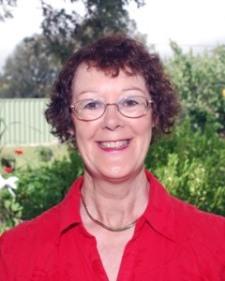 Julie Long OAM from the Australian Capital Territory (ACT)
Julie has a Bachelor of Education, majoring in Children's Literature. She has taught in various schools in Victoria, England and Canberra for twenty-five years, amidst time spent parenting and travelling. Julie is an active member of the CBCA ACT Branch and has held numerous roles in the branch executive. In 2006 Julie was granted Life Membership of CBCA ACT. She has been a reviewer for Reading Time for over thirty years and spent three years as Assistant Editor. Julie was a CBCA Awards Co-ordinator for two years. She is a passionate reader and loves to share this with children in classrooms as well as young members of Scouts ACT in her role as Arts Commissioner. Julie is an honorary Life member of the National Centre for Australian Children's Literature.
Picture Book of the Year Judges: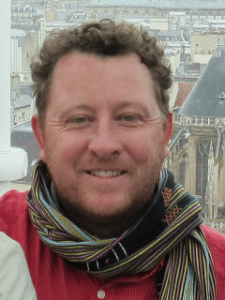 Julian Laffan from New South Wales
Julian is an artist, educator and curator living in Braidwood, New South Wales. He graduated from the School of Art, ANU in Canberra and also has a Bachelor of Education from ACU. He specialises in contemporary woodcuts and drawings, using these mediums to create sculptural objects and works on paper that explore themes of history and identity. Julian has produced a series of exhibitions that developed mentorship partnerships between emerging and established artists from across Australia. He is a member of The Culture Kitchen, a Canberra-based cross-cultural collaborative print group. He has also worked on cross-cultural print-based projects in East Timor, Indonesia and on the Thai-Burma border. His works are in the collection of the Australian Print Council, Canberra Museum and Gallery, and significant private collections.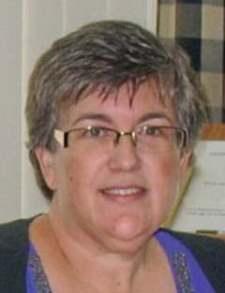 Karen MacPherson from Tasmania
Karen has a BA (Modern Asian Studies), Graduate Diploma Education (Early Childhood) and a MA Human Resources (Change Management). For ten years she worked for a children's publishing company, in various areas of management, developing a knowledge of illustration, design, editing and production. This also enabled Karen to pass on her love of books to children and adults. Karen has worked as a teacher in the areas of early-childhood, primary and special education. In her work within public libraries she was responsible for organising various children's activities. Karen now runs her own Education Consulting and Coaching business.
Jo Panckridge from Victoria
Jo holds a Bachelor of Education and a Masters Degree in Literacy and is currently the Head Teacher Librarian of the Campbell House Library, in the Junior School of The Geelong College. She has held this position for 16 years.  Her chief role is immersing students from 3 to 9 years of age in literature and foster reading. Jo is also the Literacy Coordinator at the Junior School, supporting literature and literacy in classroom contexts from Early Learning to Year 3. The role enables her to highlight the value of rich literature as the foundation for literacy teaching and learning. Jo has contributed articles and papers to a number of publications highlighting the power of reading and quality literature for children.
Eve Pownall Award for Information Books Judges: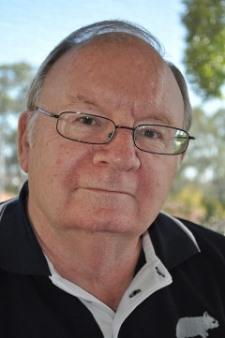 Kerry Neary from Queensland
Kerry Neary has been a member of the CBCA Qld Branch for over thirty years. He is now a life member. He has served as a judge for the CBCA Book of the Year Awards on a number of occasions including twice for the Eve Pownall Award. He has reviewed children's books for many years. This includes a reviewing segment on radio 4MBS in Brisbane which has reached its twenty-year milestone. Though retired from Teacher Librarianship for over a decade now, he remains committed to the promotion of children's literature and family reading.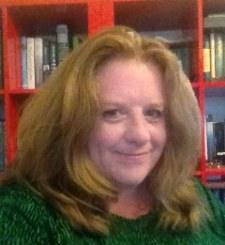 Helen Rothwell from Tasmania
Helen's qualifications include a Master of Education, a Master of Teaching and she has commenced a Professional Honours in Digital Technologies. She has been a teacher for nine years. Karen is the senior staff member responsible for library liaison at her school.  Her role involves being part of the process that purchases new and highlights existing books in response to the interests, abilities and needs of her students. She has been the Vice President of the CBCA Tasmanian Branch since 2014. Helen has reviewed books and in 2015 she was awarded the Tasmanian Department of Education's Excellence Award as the 'ECE and Primary Teacher of the Year'. She has a particular interest in information books as a stimulus for reluctant readers.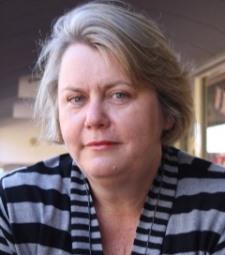 Heather Zubek from Victoria
Heather holds a Diploma of Teaching (Primary) and Bachelor of Education. She has spent time working in education, business, newspapers and full-time motherhood. Heather has lived and worked in Brisbane, Perth and Melbourne. As a freelance writer she submits work to The West Australian newspaper as their Children's Literature specialist as well as to the paper's ED! Magazine.  Heather is also a regular contributor for Magpies Magazine, the Yarra Valley & Ranges Country Life Magazine and Signpost Magazine. An avid reader, Heather is conscious of the fact that early readers make life-long readers and takes every opportunity to play matchmaker with books and children. She delights in reading good books to children and adults of all ages and in helping parents turn their children into enthusiastic readers.