Sarah Elliott Smyth (text) and Simon Howe (illustrator), Go Away Glob!, Empowering Resources, March 2020, 32 pp., RRP $17.00 (pbk), ISBN 9781925592153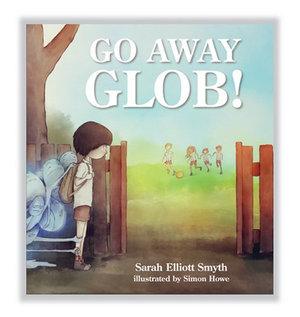 Jimmy has an unwanted, all-consuming friend: Glob, who oozes 'around him like ink'. Glob is ever present, stopping Jimmy from playing with new friends or responding in class in case Jimmy gets everything wrong. But when Jimmy decides to work with Glob instead of letting Glob take over, he finds that Glob – still ever present – has shrunk back to a manageable size. Jimmy can now join in new activities knowing that Glob is there to alert him to danger without controlling Jimmy's actions.
This picture book about anxiety depicts Glob initially as an overwhelming presence, pressing down on Jimmy as he tries to take part in day-to-day activities. Like any resource created to assist children with challenges, this one would need to be used carefully and in response to an individual child's needs. Jimmy appears to control Glob in one session of behavioural change when the reality could take many sessions. A resource for cautious use.
Reviewed by Pam Harvey