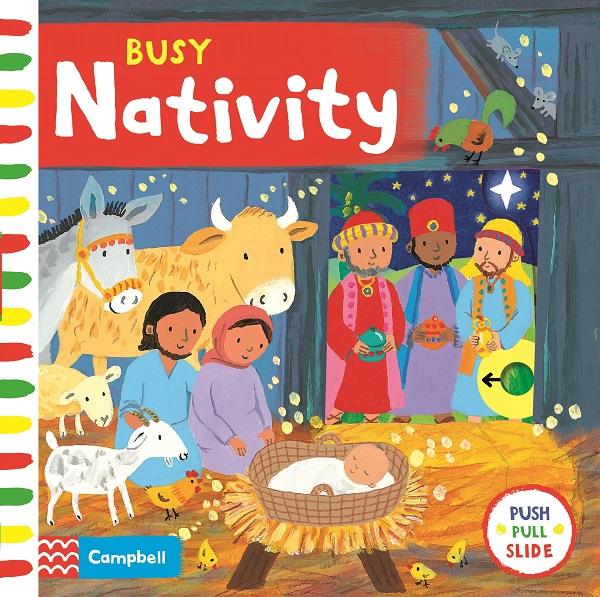 Emily Bolam, Busy Nativity, Pan Macmillan Australia, 26 Sept 2017,  10pp.,  $6.99 (board book),  ISBN: 9781509828951
This interactive board book is aimed at a toddler audience. I can see them being drawn to push, pull and slide while exploring the bright and colourful illustrations. My preschooler loved all of the animals throughout the story and delighted in finding them and identifying them.  Reoccurring characters are used to tell the story of the first Christmas, with an additional 'look and find' element of the mouse and dove on each page.
A simple and sturdy interactive book for toddlers to encourage the Christmas spirit.
Reviewed by Raquel Mayman